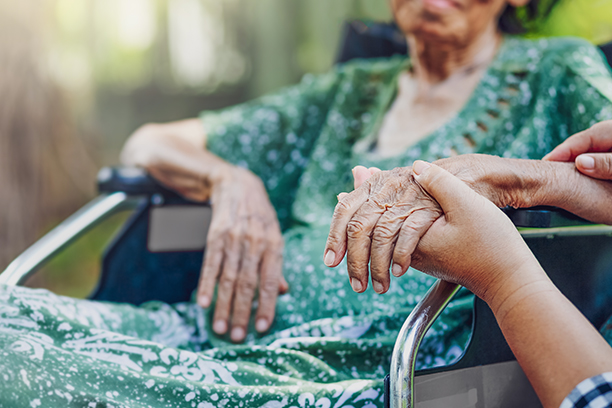 If You Are Seeking Senior Care Aide in Windrush, GA – Visiting Angels Can Help
Senior Care Aides at Visiting Angels Windrush Provide Compassionate and Friendly Assistance
Visiting Angels Windrush, GA
Although you are well-aware your elderly parents wish to age in place, you may not know who to turn to for quality, respectful, compassionate in-home services. Luckily, as the best-rated non-medical service providers in America, you can turn to us – Visiting Angels Windrush, GA. With a qualified, compassionate senior care aide by their side, your parents can easily remain independent and continue to live comfortably together in their home. That is because our unique caregiving services allow adults and seniors to get the help they need, when they need it most. If you know someone in the Windrush, GA area who would benefit from having a professional senior care aide, call us today to find out more about how we can help.
Day or Night, Daily or Occasional
Whether it is day or night, daily or occasional assistance, Visiting Angels Windrush, GA provides our clients with everything from 24-hour specialized care to companionship. Our non-medical elder care services include personal care, transitioning home care, Alzheimer's and dementia care, respite care, and end of life care. Our goal is to ensure your loved one gets the help they need, so we will take the time to work with you in Windrush, GA to create the most ideal personal care plan.
Whether your beloved elder needs help with running errands, senior mom requires assistance with bathing and dressing every day, or loved one could use some help around the house, we will be there for you in Windrush, GA.
Friendly Senior Care Aide
With a friendly senior care aide on-hand, your loved one will also benefit from life-enrichment activities. Playing cards, sharing a favorite hobby, taking a stroll around the neighborhood, or reminiscing over old family photos – these are all wonderful additions included in all our Windrush, GA care programs.
But that is not all – a senior care aide can also accompany your beloved elder to a medical appointment at Summit Urgent Care, providing safe transportation and warm companionship. A caregiver can even take them to a local restaurant, like Fresh To Order, East Cobb, for a treat or tasty bite to eat. If it is a beautiful day outside, perhaps your loved one would enjoy a picnic at Sandy Plains Park with their care provider. Rest assured, Visiting Angels will do everything possible to ensure your senior is content and engaged in the Windrush, GA community.
Call Visiting Angels Windrush, GA today to find out more about our services and to book a free, no-obligation in-home assessment for your loved one.
Serving Marietta and Smyrna, GA
Visiting Angels
MARIETTA, GEORGIA
2470 Windy Hill Rd SE #300
Marietta, GA 30067
Phone: 770-709-6884
Fax: 678-324-7612