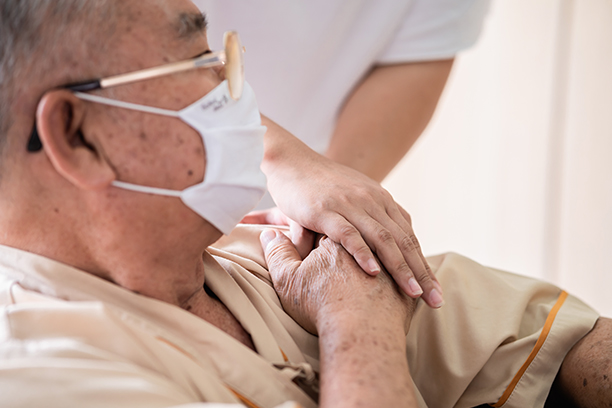 Specialized Private Home Care Services Available from Visiting Angels Richmond VA
Visiting Angels provides comprehensive private home care services to seniors throughout Richmond, Midlothian, Henrico and surrounding communities in Virginia through our Senior Life Care Navigation Program
At Visiting Angels Richmond VA, we provide customized plans designed to cater to specific elements of care through a collection of senior care services known as Senior Life Care Navigation. By combining a number of options for elderly care, we can tailor a personalized care plan to provide your loved one with the level of support they need to continue living a comfortable, independent lifestyle at home for as long as possible.
What Private Home Care Services Are Included in the Senior Life Care Navigation Program from Visiting Angels Richmond VA?
Visiting Angels Richmond VA offers the following senior care programs in Midlothian, Richmond, Henrico and the surrounding areas:
This type of service includes providing care, monitoring, and companionship to older adults afflicted with Alzheimer's disease, which is the most common type of dementia.
A dedicated care provider helps clients with activities of daily living, engages them in their favorite activities, runs errands and performs various chores that make independent living possible.
Senior clients with any form of dementia can remain living safely at home by receiving adequate assistance and support, regardless of the type or stage of their condition.
This service includes providing compassionate care and support to those with limited life expectancy and allowing them to spend quality time with their family.
Our Angel companions are certified to provide exceptional palliative care and cater to the physical, mental, emotional and spiritual well-being of older adults placed under their care.
This type of service consists of assistance with personal hygiene and includes help with bathing, dressing, grooming, oral care and more. It is ideal for seniors with mobility issues, physical difficulties or chronic conditions.
This program includes private home care services developed to facilitate recovery at home following a hospital discharge and prevent costly hospital readmissions.
With this service, our caregivers eliminate fall risks in the client's surroundings and preventing falls though fall-proofing, mobility assistance and ongoing monitoring.
This program consists of helping older adults utilize platforms such as Facebook, Skype and FaceTime, as well as the Internet to regularly keep in touch with family and friends, seek entertainment, and more.
Learn more about how Visiting Angels can help your loved one by calling our Midlothian, VA office at 804-423-6500 today. We are more than happy to answer any question you might have about our private home care services and schedule a free, no-obligation in-home assessment with one of our friendly care directors. Visiting Angels Richmond VA is here for you!
Serving Midlothian, Richmond, Chesterfield, Henrico and throughout the Southside neighborhoods of Brandermill, Bon Air, and Westhampton
Visiting Angels in Midlothian, VA
2405 Dovercourt Dr #A
Midlothian, VA 23113
Phone: 804-423-6500