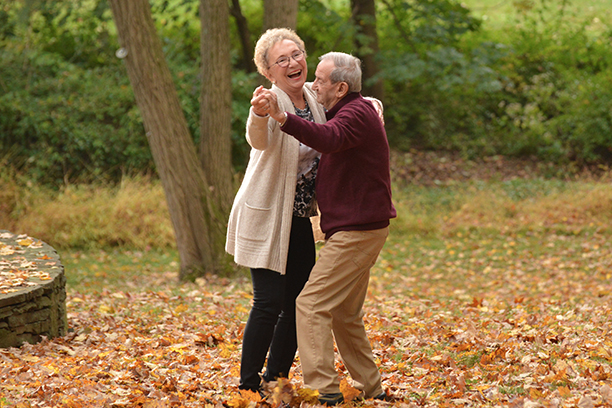 Caring for Seniors with Alzheimer's in San Diego, CA
When caring for seniors with Alzheimer's in Point Loma, Kensington, the College Area and surrounding communities of San Diego, CA, finding the right support is essential. Here's how Visiting Angels can help you find the right care option for your loved one
Alzheimer's disease is a fatal brain disease and affects nearly five million Americans, according to the Alzheimer's Foundation of America. Finding out your loved one has Alzheimer's can be overwhelming and devastating, but it is important to learn as much as you can about the disease to help your loved one and your family get through this difficult time.
It isn't easy to provide care and support when a loved one is living with Alzheimer's disease, however Visiting Angels San Diego is here to help.
Visiting Angels San Diego Provides Families with a Comprehensive Guide on Caring for Seniors with Alzheimer's Disease
Alzheimer's is characterized by a progressive decline in memory and cognitive function. While a cure remains elusive to scientists, there are treatments that can slow the disease's development. If you believe your loved one may have Alzheimer's, visit a physician immediately.
Signs Your Loved One May Have Alzheimer's
Your loved one may have difficulty remembering names, recent events, the placement of objects, or new information.
Your loved one may have difficulty planning or problem-solving. Seniors with Alzheimer's often forget to pay monthly bills and take far longer to complete daily tasks than normal.
Your loved one may experience difficulty completing familiar tasks.
Your loved one may have trouble reading, estimating distance, or understanding visual images.
Your loved one may be confused about where they are, what season it is, or forget the date.
Your loved one may forget words or have trouble completing sentences and conversations. They may also have difficulty following directions.
Your loved one may constantly misplace things and then believe people are stealing from them.
Your loved one may be more gullible and make poor decisions about things that would never have been an issue before.
Your loved one may withdraw from social events.
Your loved one may experience personality or behavioral changes. They might feel depressed, anxious, fearful, or suspicious more often.
If your loved one has any of these symptoms, make sure they are checked for Alzheimer's by their doctor as soon as possible. The earlier Alzheimer's is identified, the better. As Alzheimer's progresses, the symptoms go from mild to severe, and by the final stages, seniors may not be able to talk or access any long or short-term memories.
Building Support
It is important to be proactive about caring for seniors with Alzheimer's, as it will help you and your loved one manage the symptoms.
Here are some things you can do to help someone with Alzheimer's:
Educate yourself about Alzheimer's disease to help you prepare.
Help your loved one take care of any legal, financial, and care planning concerns. Talk to your loved one about the end-of-life process and their wishes.
Listen to music, complete puzzles, and play memory games with your loved one. This cognitive stimulation can help seniors with Alzheimer's have a better quality of life.
Caring for seniors with Alzheimer's can be difficult, and if you plan on being a primary caregiver, you will need to take breaks from caregiving. Arrange for professional caregivers to provide respite care or to provide care on a regular basis.
Build support for yourself and your loved one. Caring for seniors with Alzheimer's is stressful, and it can be easy to forget to take care of yourself. Reach out to people you can talk to and ask for help when you need it.
How Visiting Angels San Diego Can Help
At Visiting Angels San Diego, we understand that caring for seniors with Alzheimer's is challenging. If your loved one has been diagnosed with Alzheimer's, call our home care agency today at 619-488-6265 and ask about our Alzheimer's care services.
Serving Mission Valley, Point Loma, Kensington, the College Area and surrounding neighborhoods in Downtown, Uptown and Peninsula communities of San Diego, including Coronado
Visiting Angels
SAN DIEGO METRO AREA, CA
2615 Camino Del Rio S. #308
San Diego, CA 92108
Phone: 619-488-6265
Fax: 619-488-6311