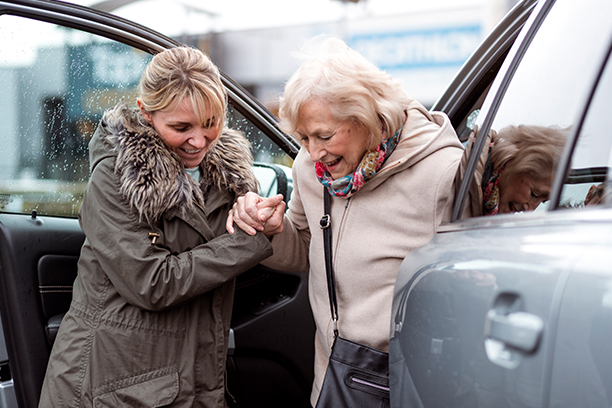 Companion Care for Seniors in San Diego, CA and Surrounding Areas
Is your loved one struggling with completing tasks at home? Have you noticed that they have less energy or are more prone to accidents? If this is the case, you may be worried about their ability to age in place. The good news is that your loved one can enjoy independent living at home in their senior years – with the help of dedicated home care providers from Visiting Angels San Diego.
This type of care, also known as companion care, focuses on companionship and interaction, making life for older adults more enjoyable. Most seniors spend a lot of time alone in their golden years, and plenty of them feel isolated from their communities and even become anxious or depressed over time. By looking forward to visits from a kind, compassionate caregiver, your loved one can stay socially active and prevent senior isolation.
Get started with companion care from Visiting Angels by contacting our San Diego, CA office at 619-488-6265!
Visiting Angels provides in-home companion care services for seniors in Point Loma, Mission Valley, Kensington, the College Area, and surrounding communities of San Diego, CA, as well as Coronado
Visiting Angels San Diego is the leading home care provider in Coastal and Central Metro San Diego and Coronado. We are the #1 choice of local seniors because we provide personalized services that perfectly match each client's needs. We do not provide the same type and level of services to all our clients because we know that each senior's situation is different and therefore requires a unique approach. We take the time to get to know our clients and develop care plans to help them thrive, feel happy, and stay healthy as they age.
Some of the companion care services commonly provided in San Diego and the surrounding areas include:
Going for walks in the neighborhood or local park
Engaging in senior-friendly activities, like playing games, knitting, baking
Running errands like going to the post office or pharmacy
Transportation to appointments, events, gatherings
Light housekeeping and laundry
Dressing and bathing assistance
Grocery shopping
And many, many others
That is not all. Our care plans are flexible, so your parent can count on us whenever they need us. We can change their plan as needed, ensuring they always get the services that boost their independence.
Get Started with Companion Care Services from Visiting Angels San Diego
To get started with our in-home care services, contact us and schedule your free, no-obligation home consultation where we will assess your parent's needs, take into account any special requests, get to know your family more, answer all your questions and build a care plan based on the information we get. We also provide home safety assessments, offering recommendations on increasing safety in your loved one's home.
Reach out to our San Diego, CA office today – we look forward to working with you!


Serving Mission Valley, Point Loma, Kensington, the College Area and surrounding neighborhoods in Downtown, Uptown and Peninsula communities of San Diego, including Coronado
Visiting Angels
SAN DIEGO METRO AREA, CA
2615 Camino Del Rio S. #308
San Diego, CA 92108
Phone: 619-488-6265
Fax: 619-488-6311