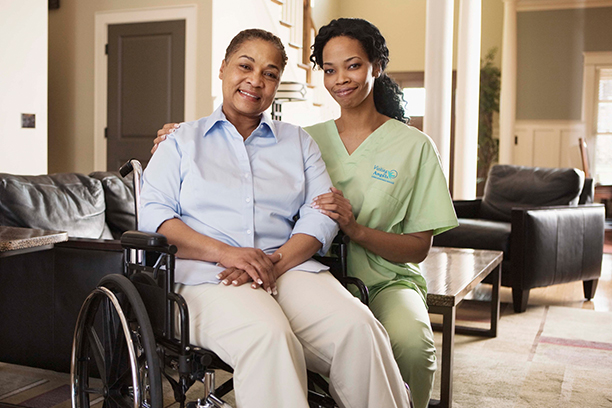 How Visiting Angels Helps Families in San Diego, CA Get Started with Senior Home Care Services
At Visiting Angels, we make getting started with senior home care services simple and stress-free for families in Point Loma, Kensington, the College Area and surrounding communities of San Diego, CA
If your loved one needs help with everyday tasks, you are probably researching senior care options in the San Diego Metro area. Although moving your aging parent to a nursing home or an assisted living facility is a way of ensuring that they will receive proper care, this might not be the best option in case they value their independence and wish to age at home.
Luckily, here at Visiting Angels San Diego, we offer top-quality senior home care services to older adults in in the coastal and central metro areas of San Diego. We understand that not all families are familiar with the concept of home care, which is why we have done our best to make the whole process as simple and easy as possible.
How to Get Started with Senior Home Care from Visiting Angels San Diego
If you wish to learn more about our in-home senior care services or hire our care providers, the only thing you need to do is call our San Diego, CA office and we will take it from there. When you contact us, we will schedule an initial meeting where our care coordinator will meet with you and your loved one.
Our care coordinator will assess your parent's needs, learn about their preferences, goals and schedule requests, and answer any of the questions you might have about our senior care services. If needed, they can also make recommendations and help you make the best decision regarding your loved one's care options. Our caregivers are experienced professionals who know what works in certain situations, so they can help you make the right choice.
When you meet with our coordinator you will get to talk about your loved one's specific physical needs regarding bathing and grooming, dressing, meals and diet, mobility and incontinence. During this meeting you should also review your parent's schedules, let our staff member know about their emotional needs such as social interaction, activities, conversation, appointments, and companionship and talk about whether your loved one needs assistance with homemaking tasks such as meal preparation, grocery shopping, laundry and light housekeeping.
During the initial meeting, you will get to discuss the logistics of schedules and documentation. After talking to our care coordinator, you will be able to decide whether you would like to proceed with care. If you believe your loved one could benefit from our senior care services, we will establish a schedule, finalize your parent's care plan and coordinate a meeting with caregivers.
If you would like to know more about our senior home care services, please contact our office in San Diego, CA.
Serving Mission Valley, Point Loma, Kensington, the College Area and surrounding neighborhoods in Downtown, Uptown and Peninsula communities of San Diego, including Coronado
Visiting Angels
SAN DIEGO METRO AREA, CA
2615 Camino Del Rio S. #308
San Diego, CA 92108
Phone: 619-488-6265
Fax: 619-488-6311