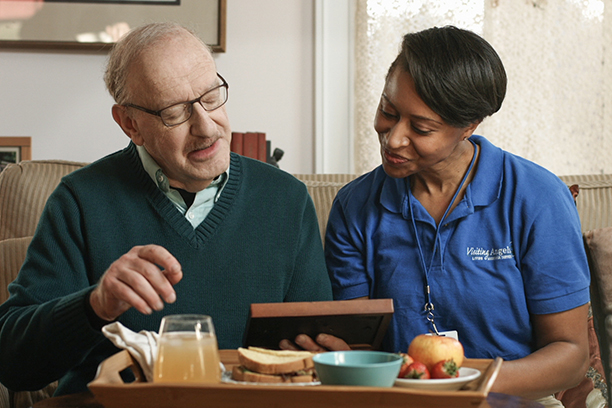 Incontinence Care at Home for Seniors in San Diego Metro, CA
Incontinence is an issue for many seniors. Age-related difficulties, side effects from medication, and chronic health issues can lead to incontinence, which can cause health problems or further aggravate existing issues. Seniors who wish to remain independent must get the care they need to manage incontinence issues to stay healthy and comfortable throughout their golden years.
Incontinence is challenging, especially when you live independently and have to change your clothes or bedding after an accident. Our caregivers help seniors avoid embarrassment by changing their clothes, putting on clean undergarments, and changing bed linens when incontinence is an issue.
How Our Caregivers Help Seniors Manage Incontinence Issues
Our caregivers can help seniors with incontinence issues in several ways. As we encourage seniors to stay active, we're also teaching them how to care for themselves so they can live independently for as long as possible. Our home care caregivers are also discreet, so our clients don't feel embarrassed.
Preventing incontinence is the first step to helping your loved one manage the issue. Let us help you and your loved one learn how to avoid incontinence problems in elder care with our helpful tips for seniors.
At Visiting Angels San Diego Metro, we work around your loved one's schedule, not the other way around. Our caregivers can be scheduled for as little as a couple hours a day to 24 hours a day. That way, your loved one can receive the incontinence care they need when they need it most.
Schedule a FREE In-Home Care Consultation
Contact our San Diego Metro, CA office today to learn more about incontinence care at home from Visiting Angels. We're here for you!


Serving Mission Valley, Point Loma, Kensington, the College Area and surrounding neighborhoods in Downtown, Uptown and Peninsula communities of San Diego, including Coronado
Visiting Angels
SAN DIEGO METRO AREA, CA
2615 Camino Del Rio S. #308
San Diego, CA 92108
Phone: 619-488-6265
Fax: 619-488-6311