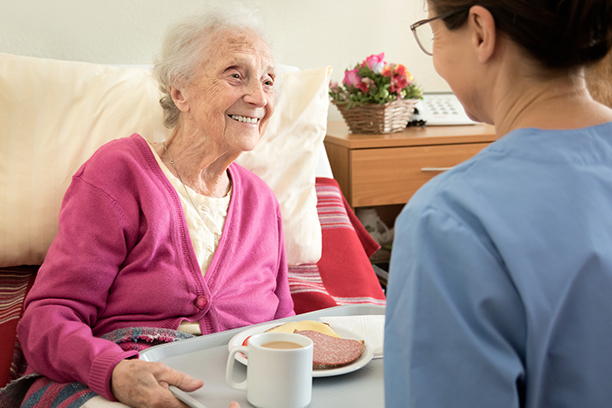 Experienced Senior Home Care Providers from Visiting Angels of Westerville
At Visiting Angels of Westerville, we value professionalism and compassion within our team of caregivers. You deserve to have a caregiver who will treat your senior loved one with the respect and dignity they deserve while providing the services they need to remain safe and comfortable in their own home. At Visiting Angels of Westerville, we don't believe in "on-the-job training." We seek out caregivers who already have the experience they need to excel.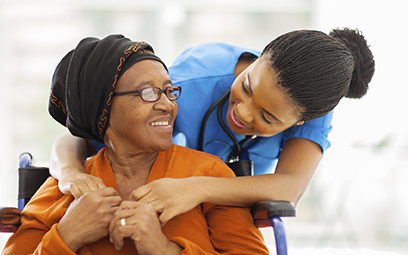 Why Families in Westerville and the Surrounding Areas Count On Our Caregivers
To ensure the strength of our Angel companions, we have adopted a comprehensive personalized screening system. That way, we ensure that our clients in Westerville, Powell, Gahanna, Worthington, and throughout Northeast Franklin and Delaware Counties get the best senior home care services possible. Also, we hire caregivers who have participated in healthcare certification training programs. Many of the caregivers on our Westerville team are specialized in one of our many programs, including Alzheimer's care, personal care, and end-of-life care. We want to make sure that all our clients have access to experts within the senior home care industry.
Our current team of caregivers went through a rigorous screening process. Our offices perform multiple interviews with prospective caregivers to reach the best candidates possible. We also value references and obtain them from reliable sources, including certification training schools, volunteer organizations, previous clients, agencies, and healthcare institutions. Each reference provides key information that helps us understand if the caregiver would be a good fit within our agency.
We trust in our team of caregivers to provide senior home care services in Westerville, Columbus, Gahanna, Worthington, and surrounding areas that we would be proud of.
How We Can Help You Find the Perfect Senior Home Care Provider
At Visiting Angels of Westerville, we believe that caregivers and care recipients must have compatible schedules and personalities in order to work together. Being able to provide the right level of care isn't enough; we want to ensure your loved one forms a strong bond with the Angel caring for them.
We will work with your every step of the way to match you with a caregiver that will fit your needs. At the end of the day, you and your loved one will have the opportunity to Select Your Caregiver. Who is invited into your loved one's home is your decision and your decision alone.
Our personalized care plans are also very flexible. As your loved one's needs change, their care plan will change right along with them. Choosing Visiting Angels of Westerville is choosing a team that'll always have your best interest at heart.
Contact our Westerville, OH office at (614) 392-2820 to learn how our Angel companions can help your loved one get the care and support they need.
Serving Westerville, Powell, Gahanna, Worthington, Galena, New Albany and Surrounding Area
Visiting Angels
WESTERVILLE, OH
100 Dorchester Sq, #101
Westerville, OH 43081
Phone: 614-392-2820