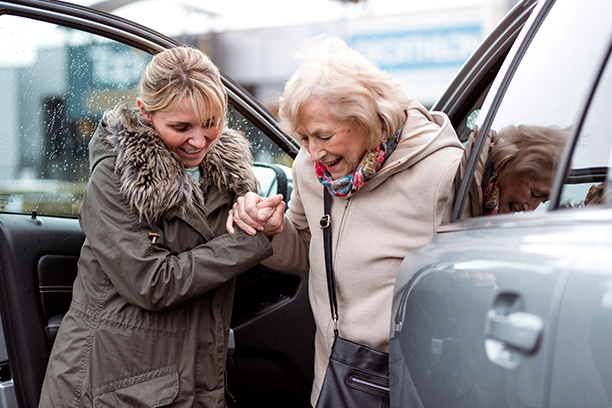 Respite Care for Seniors in Westerville, OH and Surrounding Areas
With respite care from Visiting Angels, family caregivers in Westerville, Gahanna, Worthington, Columbus and surrounding areas in Ohio can take time to relax and recharge while knowing their senior loved ones will continue to receive the care and support they need
Are you currently a caregiver for a loved one? Ask yourself this question: When's the last time you took care of yourself? To provide the best home care possible, you must ensure that your needs are being met as well.
It can be very hard to focus on your own needs as well as someone else's. As a leading in home care agency, we completely understand that difficult conundrum. Humans need regular breaks to refuel their energy. As a result, they come back to their role recharged and better than ever. If you're looking for someone to step in, trust the home care experts at Visiting Angels of Westerville.
Whether it's a weekend-long break or a couple of hours away, we can fill in and provide quality senior care so you can recharge with a peaceful mind.
How Our Compassionate Caregivers Provide Respite Care in Westerville and Surrounding Areas
Despite your circumstance or lifestyle, we can fit into your schedule. At Visiting Angels of Westerville, we'll match your loved one with a professional and compassionate caregiver whose skills meet their needs and wants. During the care, the caregiver can help with a variety of daily living activities including light housekeeping, personal care assistance, and meal preparation. Along with providing a helping hand, the caregiver will also provide friendly companionship and conversation.
Getting Started with In-Home Care from Visiting Angels of Westerville
With respite care from Visiting Angels of Westerville, you can take the time that you need to make sure that your needs are met. Remember: your health is important.
If you are feeling overwhelmed, give our Westerville office a call. Getting started is extremely easy. After giving us a quick call, we will schedule a free, in-home consultation. You and your loved one can ask any lingering questions and inquire about scheduling requirements and other needs. We will then advise you both about the next steps, and what your journey will look like if you are interested in inviting an Angel companion into your home.
At Visiting Angels of Westerville, we are your partner-in-care. Contact us today at 614-810-8791 to schedule a free, in-home consultation.
Serving Westerville, Powell, Gahanna, Worthington, and throughout Northeast Franklin and Delaware Counties
Visiting Angels Westerville, OH
100 Dorchester Square #101
Westerville, OH 43081
Phone: 614-810-8791