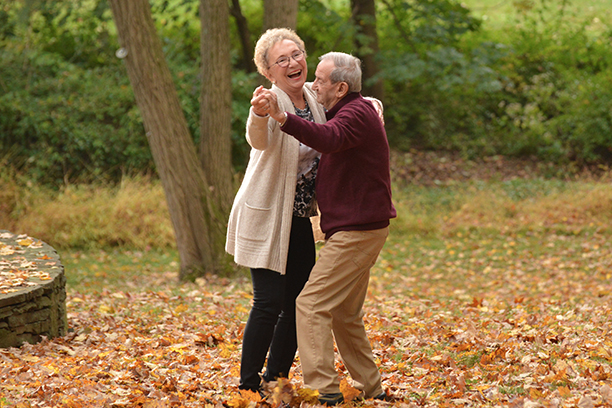 24-Hour Home Care for Seniors in and Around Westerville, OH
As they age, many adults over the age of 65 will need some kind of support at home. Older persons may struggle with mobility and remembering specific tasks, making daily activities such as running errands, maintaining personal cleanliness and preparing meals more challenging. However, certain seniors may need around-the-clock care due to severe age-related conditions. Furthermore, seniors with chronic diseases or who have just been injured may also require 24-hour care.
If your loved one has begun to need 24-hour home care, you can rely on Visiting Angels of Westerville. We provide individualized, one-on-one care to seniors in Westerville, Powell, Gahanna, Worthington, New Albany, Columbus and throughout Northeast Franklin and Delaware Counties in Ohio. Our caregivers can provide around-the-clock care and assistance so that your loved one may stay in their familiar surroundings.
Who Can Benefit from 24-Hour Care?
If your loved one is experiencing the following, 24-hour home care may be the best solution for them:
Chronic Illness
If your loved one has a chronic illness that limits their movement, such as Parkinson's or MS, professional caregivers from Visiting Angels of Westerville can assist them in getting out of bed in the morning and securely moving from room to room. We can also help your loved one wash, brush their teeth and get dressed, as well as aid with cleaning up the home so that walkways are clear of clutter and trash.
Major Cognitive Issues
If your loved one is having difficulty remembering things as a result of dementia or another condition that negatively impacts their memory and cognition, our caregivers can remind them to take their prescription or assist them in remembering what they need to pick up at the grocery store. We can also keep an eye on your loved one overnight to prevent them from straying away.
Recovery from a Major Injury or Surgery
If your loved one is recuperating at home after getting injured or undergoing a surgical procedure, our caregivers can prepare meals for them, assist them in securely getting to and from the toilet and transport them to physical therapy sessions.
Why Choose Visiting Angels of Westerville?
At Visiting Angels, we recognize that many families are concerned about relying on a stranger to care for a loved one while researching choices for 24-hour home care services. Rest assured that our caregivers have the expertise and character required to provide the dignified and comprehensive support your loved one deserves. We only recruit people who are patient, kind and dependable, and who really care about the needs of seniors in their care. To us, devotion to their job and making a difference in their community are just as vital as their talents when it comes to hiring caregivers.
With 24-hour home care from Visiting Angels of Westerville, your loved one can get professional support, help and companionship that fits their schedule. Our care plans work with your loved one's daily routine, allowing them to stay independent.
Visiting Angels, unlike other local agencies that provide 24-hour home care, is dedicated to delivering customized care. When you meet with one of our care coordinators, we will collaborate with you to develop a care plan based on the services your loved one will need in order to remain safe, comfortable and content in their own home.
Our caregivers provide:
Help with running errands
Mobility assistance
And more
With 24-hour home care from Visiting Angels of Westerville, you can have peace of mind knowing your loved one is in good hands.
Call us at (614) 392-2820 to schedule a free in-home consultation today!
Serving Columbus, Westerville, Powell, Gahanna, Worthington, New Albany, and Surrounding Areas
Visiting Angels
WESTERVILLE, OH
100 Dorchester Sq, #101
Westerville, OH 43081
Phone: 614-392-2820