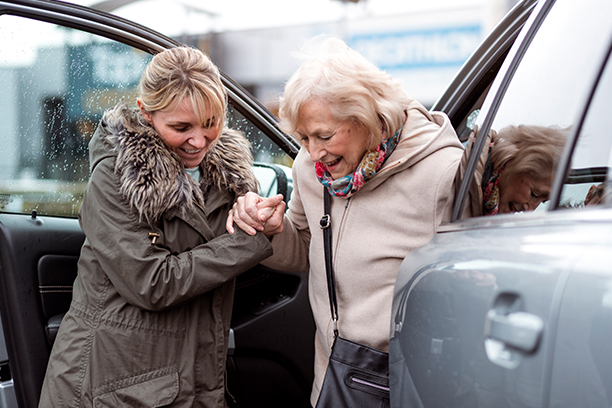 Meal Planning and Preparation in Westerville, OH, and Nearby Areas
As a result of age-related challenges, many seniors – both overweight and underweight – are malnourished. Malnutrition is a serious health concern for aging adults because it can aggravate existing chronic conditions or trigger new health problems. Knowing just how many seniors struggle with eating a healthy diet, at Visiting Angels of Westerville, we have included meal planning and preparation in our at-home senior care services.
How Our At-Home Senior Care Services Can Help Your Loved One Eat Healthy in Westerville, OH, and Surrounding Areas
If you have noticed that your loved one is no longer eating as they used to and that they are either eating too little or opting for foods that are not good for them, you are right to worry. The good news is that the solution to these problems lies in our at-home senior care services. Specifically, our meal planning and preparation services can help your loved one once again eat a healthy, well-balanced diet.
By choosing meal planning and preparation from Visiting Angels of Westerville, you can get peace of mind that your parent has all the assistance they could need to maintain their health and wellness through proper nutrition. We've been encouraging elderly and disabled adults in Westerville, Powell, Gahanna, Worthington, and throughout Delaware and Franklin Counties to eat healthy meals for many years.
Our meal preparation services can include:
A professional caregiver can either go to the local grocery store or market with your loved one or go grocery shopping on their own with a list of groceries to purchase
A care provider can prepare a variety of healthy meals and snacks for your loved one
A care provider can also help with kitchen organization so that items like plates and utensils are easily and safely reachable
A caregiver can also store leftovers, wash the dishes and clean the kitchen and take out the trash
Why Healthy Eating Can Be Challenging for Older Adults
There are many reasons why seniors become malnourished. The most common ones are:
Mobility issues
With the loss of mobility and strength, seniors are unable to perform many daily tasks, including going grocery shopping and preparing food.
Convenient food options
When seniors are unable to easily move around or no longer drive, many of them choose convenience over health and start eating unhealthy fast food and frozen TV dinners. While affordable, these foods are packed with salt and other unhealthy ingredients that can only worsen health and well-being.
Lack of appetite
Seniors often lose their appetite due to medication side effects or mental health issues like depression and loneliness.
To learn more about our at-home senior care services, please contact our office in Westerville, OH, today. We look forward to being your partner in-home care!


Serving Columbus, Westerville, Powell, Gahanna, Worthington, New Albany, and Surrounding Areas
Visiting Angels
WESTERVILLE, OH
100 Dorchester Sq, #101
Westerville, OH 43081
Phone: 614-392-2820