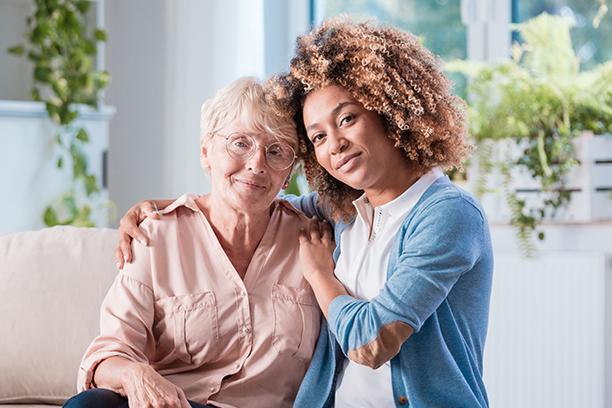 Home Care in Bainbridge Island, WA
Visiting Angels of Kitsap County brings quality senior home care to the Bainbridge Island community. We have helped hundreds of local families and we would love to add yours to our client list. From Alzheimer's care to personal care and everything in between, we would love to be a helping hand.
When you choose Visiting Angels of Kitsap County as your partner-in-care, you are gaining access to our large pool of compassionate, knowledgeable caregivers. Each member of our team is experienced and has been trained to cater to your loved one to the best of their ability. Your loved one no longer has to worry about the possibility of going to an assisted living facility or a nursing home. A Visiting Angel can bring professional care straight to you.
Customized Home Care Plans for Seniors in Bainbridge Island, WA
Our detailed care programs can be personalized to fit your loved one's health and wellness needs. They include:
Personal care
Companion care
Dementia care
Alzheimer's care
Ready-Set-Go Home Care (Avoiding Hospital Readmissions)
End of Life care
These programs are only the building blocks to creating an in-home care plan that will fit your loved one's needs. From its scheduling to the services offered, we prioritize your input and always keep your preferences in mind.
Unlike assisted living facilities and nursing homes, we can develop our senior home care plans to fit the unique needs of each client. For example, does your loved one need help to get dressed in the morning? We can connect you with a caregiver that will make their morning routine a breeze. Does your loved one need assistance during their monthly grocery runs at Safeway? A Visiting Angel can step in to relieve any frustration that your loved one feels.
Call to Schedule a Free Consultation
Want to learn more about our senior care options in Bainbridge Island? Call Visiting Angels of Kitsap County today at 360-602-0609 for more information.
Retirement years are called golden years for a reason. Seniors finally have the time to relax, enjoy hobbies, and spend more time with loved ones. But as seniors age, living at home can become more taxing.
Between the responsibilities of homeownership and daily activities like cooking and cleaning, living at home can become a real challenge. That's where Visiting Angels at-home senior care can help.
Visiting Angels Services
Visiting Angels provides the highest quality home care on Bainbridge Island, WA. Our professional caregivers are expertly trained to provide care in the comfort of our clients' own homes. Our services are offered whenever you may need them, 24-7.
We are available on the weekends, on holidays, and even overnight. Our staff provides a variety of services from helping prepare meals to running errands. We are more than just a transactional service; we strive to improve the overall physical, mental, and social well-being of seniors so they can live out their retirement the way they want to.
We build authentic and long-lasting relationships that evolve as the senior's needs change. Our primary areas of senior care services are personal care support and home care support.
Personal Care Support
Personal care support is designed to help seniors with everyday personal tasks that may be difficult to complete themselves. These include:
Bathing
Dressing
Personal hygiene
Transferring
Toileting
Ambulation
Feeding
Our staff is flexible and patient, and always provides senior care with the utmost professionalism and discretion.
Home Care Support
Visiting Angels also provide senior home care support to assist them in completing everyday tasks aside from personal care. These tasks include:
Meal planning
Meal preparation
Medication reminders
Housekeeping
Laundry
Transportation
Running errands
We understand how taxing these chores can be for seniors who may be experiencing health issues or limited mobility. The services provided by our staff aim to improve the quality of life of seniors without making drastic changes to everyday living.
Advantages of Choosing In-Home Caregiving
When it becomes clear that you or a loved one need some extra help with everyday activities, it is natural to do research on all options. While assisted living is a popular option for some seniors, it can be a big move that requires lifestyle changes.
For many families, home care on Bainbridge Island, WA, is the best option because it allows seniors to stay in the comfort of their own homes. In-home caregiving also has many other benefits including personalized care, independence, and flexibility.
Personalized Care
In-home care means that every senior gets the one-on-one personalized attention that just isn't possible in senior communities. Each Visiting Angels client benefits from senior care plans that are personalized to them, so they get everything they need according to their desires and schedule.
Independence
Just because seniors may need a little support with everyday activities doesn't mean they should give up their independence. In-home care provides the best of both worlds: seniors get the help they need but retain the independence of managing their own schedules and staying at home.
Flexibility
Once seniors transfer to an assisted living community, there isn't much flexibility to change their living arrangements. With in-home care from Visiting Angels, clients have total flexibility to change their schedule, their services, and even their caregiver.
Whether needs change due to illness or preferences simply evolve, changes can be made to services at any time for any reason.
Cost-Effectiveness
While there are certainly benefits to transitioning to an assisted living community, the costs can be out of reach for many seniors and their families. Since in-home caregiving offers flexible plans that provide care only when it is needed, it is often significantly more affordable than the full-time care of assisted living.
How Visiting Angels Works
Finding a senior care plan for you or a loved one may seem like a daunting task. Visiting Angels aims to make the process as simple and stress-free as possible. The first step in the process is an in-home consultation.
A member of our staff will walk through your needs and start a personalized plan for you. We work with you to determine what level of care is best, whether that is Alzheimer's care, companion care, or light home care support. From there we develop a schedule and a budget that works for you.
Next, we will go to work matching you with a caregiver who aligns best with your preferences and needs. We understand that different skills are required for different situations and that there is never a one-size-fits-all approach.
We also aim to match you with a caregiver you and your family are comfortable with — someone with whom you are likely to form a long-lasting bond.
Once your caregiver starts working with you, we are here every step of the way as needs change. Whether you need to request a new caregiver, change your level of care, or simply make a schedule change, we are here to help.
The Highest Quality Senior Home Care on Bainbridge Island, WA
Choosing Visiting Angels for home care on Bainbridge Island, WA, can be a big step toward improving the quality of life for you or your loved one. Our staff members are expertly trained and managed under strict supervision. We have a proven record of reliability and professionalism that shines through in our client reviews.
We have outstanding relationships with critical partners in the area such as Kaiser Permanente, the Veterans Administration, St. Michaels Hospital, and several rehabilitation centers. Our staff is dependable, reliable, trustworthy, and honest, and we prioritize professional yet compassionate senior care above all else.
Finally, we strive to make our services more accessible by offering affordable and flexible rates. When you choose to work with Visiting Angels, you'll have total peace of mind that you or your loved one will receive the highest quality of senior home care.
Contact Us
Our professional staff is committed to providing the best home care on Bainbridge Island, WA. We are more than happy to answer any questions you may have or get you started on a customized care plan right away. Give us a call today to get started.
Serving Kitsap County and the West Sound Area, including Bremerton, Poulsbo, and Port Orchard, WA.
Visiting Angels
KITSAP COUNTY, WA
700 Prospect St #204
Port Orchard, WA 98366
Phone: 360-602-0609
Fax: 360-637-3819