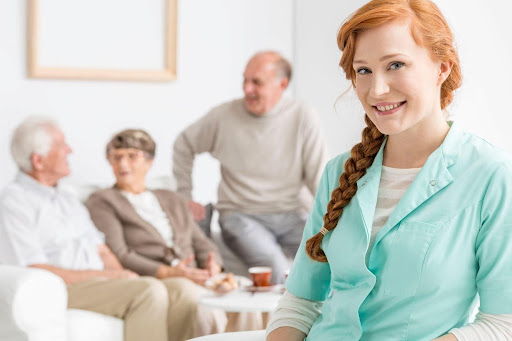 Caring for a Loved One with Breast Cancer
October is Breast Cancer Awareness month. If you're caring for a loved one with breast cancer, now is the time to educate yourself about the condition and discover new ways to help them through this time in their life.
Understanding Breast Cancer
One of the first steps in caring for a loved one with breast cancer is learning the basics of breast cancer and how it affects the body. Breast cancer starts in the breast and is one of the most common cancers found in women in the United States. There are various types of breast cancer where cancer develops in the breast. Symptoms can vary across different types of breast cancer but tend to include the formation of a lump in the breast tissue, changes in the size and shape of the breast, a newly inverted nipple, or redness of the skin surrounding the breast.
Breast cancer develops when cells in the breast abnormally grow. When the cells grow too fast, they accumulate, forming a mass in the breast. Research suggests breast cancer is most common in older women. However, breast cancer can develop in men. It's also more common in people who have a family history of breast cancer or inherited specific gene mutations such as BRACA1 and BRACA2.
Give Them Space to Cope
Learning you have breast cancer, or any type of cancer, can be traumatic, and your loved one may experience a range of emotions. Everyone copes with traumatic situations differently, so while it's kind of you to support them during this time, also understand they may want time to process their feelings alone. Make sure to give your loved ones space and time to grieve and cope with their diagnoses.
Listen
It's okay to want to help your loved one, but it's okay not to have all the answers. If this is your loved one's first-time having cancer, everything is new, and they're going to have many questions. And when you're loved one comes to you with those questions, they're often not expecting you to answer, and they want you to listen. Let your loved ones know that they can come to you with questions, thoughts, or feelings. And let them know that if you don't have the answer, you can help them find it.
Don't Make Everything About Cancer
When someone you love is living with cancer, it's common to feel like everything revolves around their condition. You're suddenly worried about what your loved one is eating, or if they're taking the proper medications, or following their treatment plans. While it's important to do what you can to ensure your loved one's health, you also want to remember that your loved one is more than their cancer.
Encourage your loved ones to continue partaking in their favorite activities or eating their favorite foods, as long as it's safe to do so. Make sure they're still socializing with friends and family and spending time doing things not related to cancer and treatment. Also, remind your loved one and yourself that just because you're going through a tough time doesn't mean you have to stop laughing, having fun, and enjoying life.
Take Care of Yourself
One of the most important things you can do for your loved one with breast cancer is to take care of yourself. As a caregiver, you need to ensure you're taking care of your physical, mental, and emotional health. It's easy to get caught up in everything happening to our loved ones, but don't neglect your needs. Try to set aside time for yourself each day. It can be 30 minutes in the morning or night but dedicate that time to relaxing and doing something you love. If you're able to care for yourself each day, it'll reduce the chances of you feeling overwhelmed and stressed in the future.
How Visiting Angels Can Help
If you need assistance caring for a loved one with breast cancer, the team at Visiting Angels Aiken, South Carolina, can help. Our talented caregivers can assist with light housekeeping, medication reminders, personal grooming, mobility assistance, and more. Our Aiken office serves those in Aiken, North Augusta, Graniteville, Warrenville, Beech Island, and the surrounding areas. If you'd like to learn more about our services, you can complete this online form or call us at 803.335.3660.