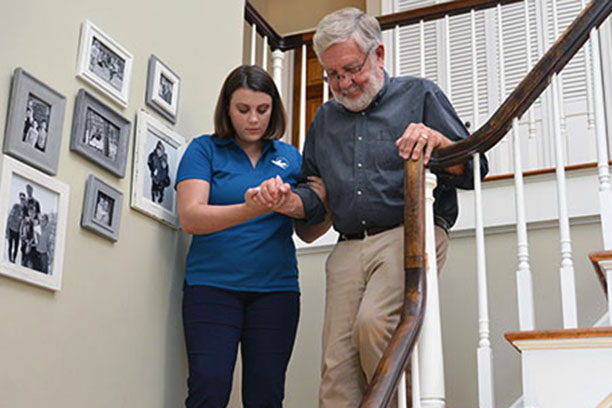 Visiting Angels' Elder Care Services Help Seniors Throughout Aiken, SC and Nearby Communities Stay Safe in their Homes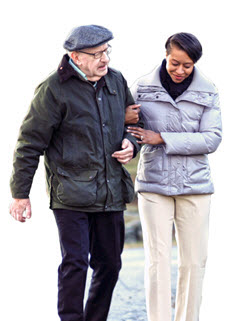 Falls Are the Main Reason Why Many Older Adults Lose Their Independence! Visiting Angels of Aiken's Elder Care Services Can Help Prevent Seniors From Falling at Home
Falls impact a senior's life in many ways: physically, emotionally, and socially. In the end, it's clear to see how a fall can negatively influence someone's life, changing their quality of life in an instant. Unfortunately, fear sets in after experiencing a fall, even if a senior has recovered physically. Missing family functions, declining social events, and avoiding leaving the house are just a few ways the fear of falling again affects people. In turn, this behavior can lead to feelings of depression, sadness, social isolation, and anxiety. However, Visiting Angels of Aiken can help with our specialized elder care services.
The Statistics of Life-Changing Falls
Here are a few statistics for you to consider:
Every year across America, one in three seniors experience a fall. Of these people who fall, one in five of them sustains a serious injury such as a concussion, fracture, broken hip, or other equally life-changing injuries.
Older adults who fall once are more likely to fall again.
Annually, over 800,000 individuals are hospitalized because of a fall.

In terms of recovery, it can take up to a year to heal from such an injury, while recovering in a long-term care facility.
What Increases Fall Risks?
Usually, falls don't just happen out of the blue. Rather, they're typically caused by one or more risk factors. An obstacle or situation that increases a person's chance of falling is considered a risk factor. Risk factors may be linked to the home environment, or a medical or physical condition. A few examples of risk factors are a lack of grab bar in the tub, dehydration, taking medication, poor eyesight, and arthritis. Falls can be easily prevented, by simply identifying and addressing these potential risk factors immediately.
As they are considerable challenges to older adults, fall and injury prevention is an essential element for seniors to continue to live at home. With Visiting Angels of Aiken's elder care services, we're committed to investing in educating the elderly and their families, as well as companions and caregivers about the various ways to reduce falls.
Worried about your loved one? Contact Visiting Angels of Aiken today at 803-335-3660 to learn more about our elder care services and fall prevention programs.
Download Your Free Safe & Steady Fall Prevention Resource Guide today.
Serving Aiken, North Augusta, Graniteville, Warrenville, Beech Island, SC, and the Surrounding Area
Visiting Angels
AIKEN, SC
2218 Woodside Executive Ct,
Aiken, SC 29803
Phone: 803-335-3660
Fax: 678-817-5717