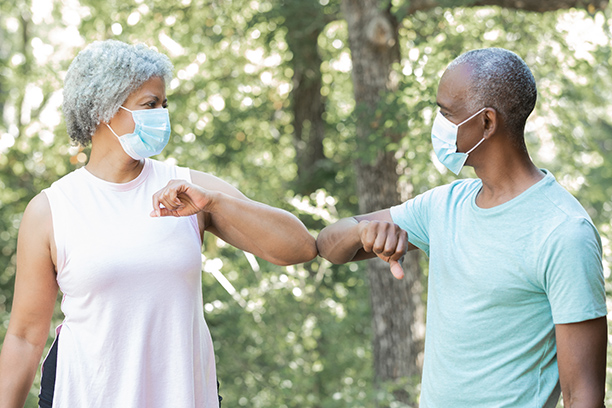 Senior Home Care for Elders that Live in the Greater Aiken, SC Area
Visiting Angels of Aiken's Long Distance Senior Home Care
When you live apart from your elderly loved one, you are more likely to be constantly worried about their well-being Are they following their restricted diet? Taking their medication on time? Getting visitors or feeling lonely? However, if you live thousands of miles apart from each other, things can be especially worrisome. Who will care for your beloved parent and ensure they are well-looked after?
At Visiting Angels of Aiken, we will help you overcome any challenges and ensure your loved one gets friendly, compassionate senior home care. We take the guesswork and worry out of finding qualified assistance when you are far away. With our caregivers on-hand, your beloved elder will have every need attended. Coordinating senior home care and providing experienced, skilled support is what we do best at Visiting Angels of Aiken.
Long Distance Services
Nowadays, many families live apart, sometimes a great many hours away. While some adult children move elsewhere to pursue their education, others relocate for job offers or leave due to personal circumstances. Meanwhile, elderly family members may decide to follow their own path as well, leaving for warmer climates and sunnier weather ideal for their senior years. Though life seems comfortable in the beginning, after a time, elderly individuals may come to need senior home care.
Regardless of the distance, Visiting Angels of Aiken makes it easy for you to find the best senior home care. Designed specifically with the challenges of great distances in mind, our long-distance caregiving services help countless families plan, coordinate, and enlist care for their loved one. Whether you are in a different city or state, we can support you and your beloved elder by providing personalized in-home care.
Visiting Angels of Aiken Services
If you require long distance caregiving for a senior loved one, Visiting Angels of Aiken offers services that can help you:
Contact Visiting Angels of Aiken, where we will connect you with the local office closest to your loved one. Alternatively, you can use the "Find Home Care" feature on our website.

Via phone or email, the office will contact you to answer your questions and to acquire further information regarding your senior's situation. At that point, our staff will also provide recommendations regarding the next step in senior home care.

We will schedule a one-on-one, in-home visit with our care coordinator, so they can assess caregiving needs. Afterwards, we will call the family members who requested care to provide them with details of the visit and further coordinate services.

Once a care plan has been created, we will match your senior with a kind in-home care provider who has the personality, training, and skills most ideal to tend to your loved one.

Regular updates will be given once services begin, by phone or email, so you are always aware of your beloved elder's cognitive, physical, and emotional well-being. Should there be any changes in their condition, our offices will contact you immediately.

Check-in calls and drop-in visits are performed regularly, ensuring that our clients are safe, well-cared for, and content. We also maintain an after-hours line at our offices, where family members can contact us should an urgent situation or emergency arise.
Do you have a loved one who would benefit from long distance caregiving services? If so, do not hesitate to contact Visiting Angels of Aiken at 706-607-6528 today for more information on our various senior care services.
Serving Aiken, North Augusta, Graniteville, Warrenville, Beech Island, SC, and the Surrounding Area
Visiting Angels AIKEN, SC
2218 Woodside Executive Ct,
Aiken, SC 29803
Phone: 803-335-3660
Fax: 678-817-5717