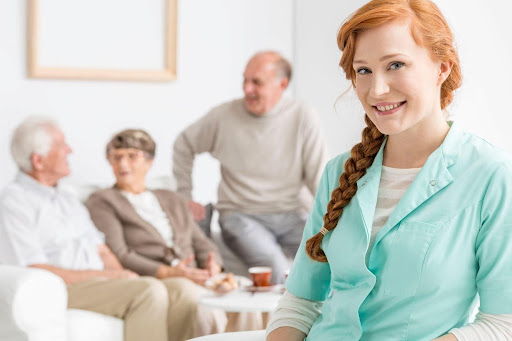 Tips for Lowering Cholesterol in Your Favorite Meals
According to the Centers for Disease Control and Prevention, nearly 29 million Americans live with high cholesterol. Cholesterol is a fatty substance created by the liver to build cells, hormones, and vitamins. The body doesn't produce more cholesterol than it needs, but people can consume cholesterol from foods high in saturated fats, primarily animal and animal byproducts.
To keep your cholesterol levels from rising too high, you want to limit your cholesterol intake to 200-300 milligrams per day. If you have high cholesterol, consider these tips for incorporating some of your favorite meals into a low-cholesterol diet.
Steak and Eggs
Both steak and eggs are high in cholesterol, and in fact, a single egg contains more cholesterol than is recommended to consume in a day. If you're a fan of steak and eggs in the morning, there are some alterations you can make to reduce your cholesterol intake.
The cholesterol in eggs comes from the yolk, and therefore, removing the yolk and eating the egg whites eliminates the cholesterol. You can also use egg alternatives or vegan egg options.
If you're craving steak, you should choose a leaner cut option like beef sirloin, which has lower cholesterol. However, a healthier option would be to substitute the steak with lean meat, such as chicken.
Lasagna
Lasagna is layered with cheese and Italian sausage, both foods which are high in cholesterol. One option is to make a vegan lasagna that doesn't have meat and uses plant-based cheese. Vegan lasagna arguably has a considerably different taste than traditional lasagna, so if you want a heartier option, you can substitute the Italian sausage for Italian-seasoned ground turkey or chicken.
As for the cheese, you can try a mix of vegan and low-fat cheese, use all low-fat cheese, or reduce the amount of cheese called for in the recipe. All options will still contain cholesterol, but using a mix of vegan or low-fat cheese will reduce the overall cholesterol in the meal. You can also give your lasagna a healthier spin by using whole-grain pasta instead of egg-based pasta.
Pulled Pork and Mashed Potatoes
Pulled pork and mashed potatoes are barbecue staples, and they can also have high cholesterol levels depending on how they're made. Fatty cuts of pork are high in saturated fats, meaning high levels of cholesterol. While potatoes as a vegetable contain no cholesterol, mashed potatoes are often made with butter, milk, cheese, and sour cream, all of which have cholesterol.
To turn this cookout must-have into a low-cholesterol option, you can start by switching the pulled pork for shredded chicken. Chicken contains cholesterol but significantly less than pork and still tastes great covered in barbecue. To reduce the cholesterol in the mashed potatoes, use dairy alternatives for milk and butter. You can make tasty mashed potatoes without sour cream and cheese, but if you want the extra flavor, use low-fat or non-fat options with less cholesterol.
How Visiting Angels Can Help
Creating low-cholesterol meals is all about finding ways to eliminate or use fewer animal and animal byproducts. If you or a loved one needs helping cooking low-cholesterol meals, the team at Visiting Angels Aiken, South Carolina, can help. Our talented caregivers can assist with grocery shopping, research new recipes, and cooking. In addition to meal preparation, our caregivers also help with light housekeeping, medication reminders, personal grooming, mobility assistance, and more. Our Aiken office serves those in Aiken, North August, Graniteville, Warrenville, Beech Island, and the surrounding areas. If you'd like to learn more about our services, you can complete this online form or call us at 803.335.3660.