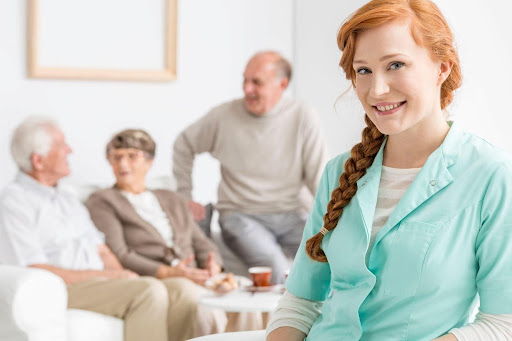 Tips for Staying Safe on the Internet
The internet is an excellent tool for connecting with loved ones, consuming entertainment, researching, finding new recipes, locating a store, playing games, and much more. Unfortunately, the internet is also a place for scammers to steal personal information and commit fraud. But don't let the threat of scammers scare you from enjoying all the internet has to offer. Follow these tips for staying safe on the internet.
Protect Your Devices
The first step to keeping yourself safe on the internet is to protect your computers, tablets, and smartphones with antivirus software. This software keeps your devices safe from digital viruses that can attack your computer and make it not work correctly. These viruses can come into contact with your computer by visiting unsecured web pages, clicking on unknown links, opening spam emails, or even browsing online. Some viruses may also try to steal personal information saved on your computer, such as your name, address, and credit card information. Antivirus software detects any threats, blocks them, and keeps you and your device safe. Some popular antivirus software to consider downloading include Norton and McAfee.
Don't Interact with People You Don't Know
Social media is a great place to connect with friends and family, but it's still important to use precaution when interacting with people. If you connect with someone online, verify that they are who they say they are by calling or texting the person. If someone sends you a friend request or starts following your account, and you're unsure who they are, block them. For an additional layer of safety, make sure you have all your social media profiles set to private, so only people you know can see what you're posting.
Never Send Money
If you're interacting with people online through social media or a group message board, and someone asks for money, don't send it, even if it's a small amount. Unfortunately, many online scammers befriend people online, ask for money, then disappear so the person they stole funds from can't contact them. Even if you have been speaking with the person for a while and you think you trust them, it's always best to never send money to people online.
Don't Click on Pop-ups
When you visit a webpage, and a small window pops up on your screen, that's a pop-up. The pop-ups can be enticing to click on but click the small "x" in the top right-hand corner and cancel them. Depending on the site, pop-ups may be asking you to sign up for a subscription, or they may try to convince you you've won a prize. Some pop-ups are harmless, but it's safer to ignore them than attempt to decipher if they're secure or not.
Don't Respond to Spam Emails
Most email providers do an excellent job intercepting spam emails and filtering them out of your primary email inbox. However, some spam emails seem sophisticated and make it through the email provider's filters. The goal of spam emails is to get you to provide information that makes it easy for the sender to steal your identity or access your accounts online. A good rule of thumb is never to respond to an email unless you know the sender. Even if the sender's name looks familiar, make sure to check the email address and confirm it's someone you know.
Set up Two-Step Verification
Make sure to set up two-step verification on any online accounts you may have, such as your email or social media accounts. A two-step verification process means that if someone tries to log in to your accounts from an unknown device, they won't be able to access your account with only a password. They'll need to pass a second verification, making it more difficult for someone to hack your accounts.
It might feel like there's a lot to think about to stay safe online, but as long as you're not openly providing your personal information online and you've downloaded protective software on your devices, you'll likely be safe. If you or a loved one need help to navigate the online world, the team at Visiting Angels Aiken is happy to help. Our caregivers can guide downloading antivirus software, setting up two-step verification on accounts, and helping navigate which websites are secure and which might be unsafe. We also offer various at-home services, including light housekeeping, medication reminders, meal preparations, and more.
Our Aiken office serves those in Aiken, North Augusta, Graniteville, Warrenville, Beech Island, South Carolina, and the surrounding communities. If you'd like to learn more about our services, you can complete this form online or call us at 803.335.3660.