Helping Seniors Avoid Social Isolation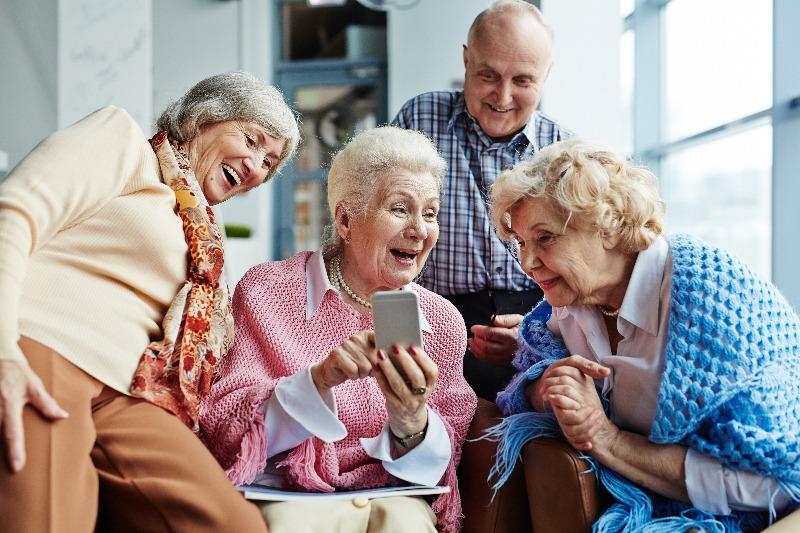 Human connection is one of the most important aspects of a healthy, fulfilling life. For many seniors, however, staying socially connected is difficult. Chronic health problems and limited mobility can make traveling to social outings difficult or impossible. For many seniors, this lack of social interaction is a major, detrimental life change. Lack of social interaction can lead to a host of both physical and psychological health problems. It has even been linked to earlier death.
Recent studies have shown that social isolation is associated with mortality for both men and women over the age of 52. As more individuals enter their senior years, social isolation has become a growing problem, affecting individuals across demographics.
If you know of an aging family member or friend who is at risk for social isolation and depression, you may wonder how you can help them.
Find a Local Senior Center
Senior centers are wonderful places for older members of the community to stay active, take part in stimulating activities, and make new friends.
There are dozens of senior centers across the state of New Jersey, offering social activities like movie nights, dances, classes, and volunteer programs.
Many senior centers also provide transportation services for seniors on weekdays, eliminating the issue of finding a ride.
Show Them How To Video Chat
With the rise of technology, we have more ways to stay in touch than ever before. Video chatting, through applications like Skype and FaceTime, has revolutionized relationships around the world. For seniors who are desperate to stay in touch with family members and friends across the country, it's also a lifeline.
Consider teaching older family members how to use the video chatting capabilities of their computer, phone or tablet. Teach them how to use Skype, FaceTime or another video chatting app.
You can also help them find phone numbers for family members and friends who know how to use video chat--so they can stay in touch throughout the week.
The ability to call a friend and talk face-to-face can alleviate feelings of isolation and depression, especially for older adults who are unable to drive.
Encourage Them to Join a Club
Clubs and activities are inherently social. They also give seniors the opportunity to meet others who have similar interests. Clubs are a great foundation for new friendships and lots of stimulating social engagement.
A book club, knitting club, water aerobics course, or crafting club, for instance, can help lonely seniors take part in an activities they enjoy while also making new friends.
You can even scour Meetup.com for over-60 social clubs and outings each week. With so many options for activities, your aging loved ones will constantly meet new people. They might even learn some new skills!
Have questions about New Jersey senior care solutions? Contact Visiting Angels today.