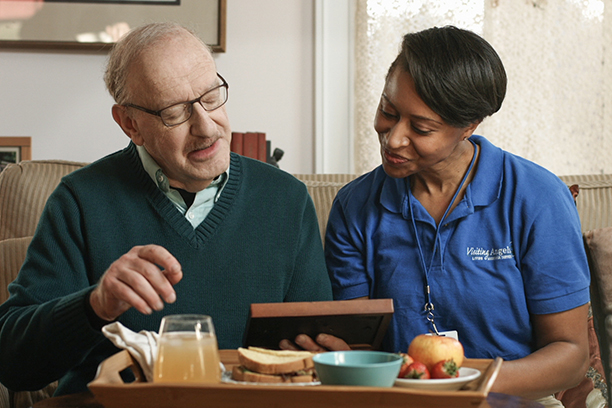 Telehealth Services with Visiting Angels in Santa Cruz and Monterey Counties
In April 2009, the New England Journal of Medicine published an article by Jencks, Williams and Coleman, where they stated that 1 in 5 Medicare beneficiaries discharged from hospitals were readmitted to the hospital within 30 days. 34 percent of these Medicare beneficiaries were readmitted within 90 days.
Over 90% of these readmissions were unplanned, the result of clinical deterioration and they estimate that it cost Medicare $17.4 billion. Amongst all the conditions analyzed, the rate of re hospitalization for Heart Failure was highest at 26.9 percent.
The length of stay for these frequently readmitted patients was 0.6 days longer than the ones who were not readmitted within 6 months, within the same diagnosis related group.
MEDPAC further stated that 75 percent of these readmissions were preventable.
Avery Telehealth patients have shown a 30 day readmission rate of 7.7 percent for 2011, which is significantly lower than the national average of 20 percent
Visiting Angels and Avery Telehealth have teamed up to reduce readmission rates by offering newly discharged patients a customized 30 day care plan utilizing homecare and telehealth services together.
TELEHEALTH services for 30 days may include:
Daily Vital Signs Management
Sympton Management
Medication Management
Scheduled follow up PCP appointment and care coordination with providers
VISITING ANGELS HOMECARE SERVICES FOR 30 DAYS INCLUDE:
Follow discharge orders

Follow up on PT and OT orders

Recognition of changes in conditions

Transportation home

Proper nutrition and hydration

Medication reminders

Transportation to doctor appointments

Healthy meal preparation

Light housekeeping

Prescription pick up and grocery shopping

Home safety assessment and recommendations

Personal care with ADL's

Companionship
Call Visiting Angels today at
for more information
Serving Scotts Valley, Watsonville, Marina, Carmel, Santa Cruz, Aptos, Salinas, and throughout Santa Cruz and Monterey Counties in California
Visiting Angels
CENTRAL COAST IN CALIFORNIA
5274 Scotts Valley Dr #102
Scotts Valley, CA 95066
Phone: 831-430-0616
Fax: 831-430-0612
HCO #444700002