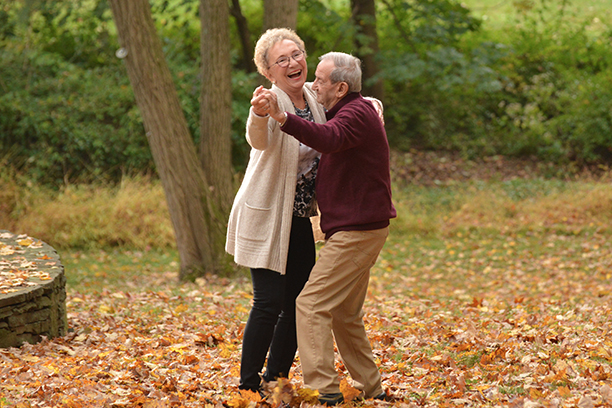 Quality In-Home Care for Aging Adults in Salinas, CA
Visiting Angels Central Coast is a renowned leader in the senior care industry. Our team has the skills and compassion needed to help your loved one safely age in place in their home in Salinas, CA. We are locally owned and operated, so you can expect nothing less than dependable care from Visiting Angels Central Coast.
Salinas is a diverse community in Monterey County with many exciting events and places of interest, so we understand that seniors who live in this community would rather live out their golden years in their own home instead of moving into a nursing home. We can make your loved one's wishes a reality with personalized home care services from dedicated and professional caregivers.
How Does Visiting Angels Central Coast Help Seniors in Salinas?
If your loved one has expressed the wish to maintain their independence as they age, you have come to the right place. Our in-home care services are sure to help them make their wish come true. At Visiting Angels Central Coast, we focus on helping seniors with day-to-day tasks that have become difficult or strenuous due to age-related issues. We also provide meaningful companionship to fulfill our clients' needs for social interaction, ensure their safety, provide solutions to manage symptoms of chronic illnesses and so much more.
The following are some of the in-home care services that are available to seniors in Salinas:
You may have heard about hospice care and are confused as to how it differs from palliative care. Although there are many similarities between palliative care and hospice care, the latter is provided to individuals in the final stages of their lives. Our palliative care services are designed with seniors in mind and focuses on well-being and comfort.
Did you know that one of the main reasons individuals are re-hospitalized following a major hospitalization is because they are not able to keep up with the demands of their recovery. We can help your loved one avoid this, assisting them with whatever they may need throughout the day.
You may have noticed that your loved one is not being as social as they should be lately. The reasons for this could be plenty and older adults do suffer from mobility issues that prevent them from going out as much as they would like. To help your loved one stay in touch with family, one of our qualified in-home care professional can teach them how to utilize the internet and social media in their own home or at the computer lab in the Firehouse Recreation Center.
If your loved one has been diagnosed with dementia, you may be worried that they will not be able to continue living in their home. Thankfully, your loved one can avoid the stress and disappointment of moving out of their beloved home with compassionate in-home dementia care.
Alzheimer's disease is one of the most common types of dementia. Older adults suffering from this condition are often relocated to nursing homes or assisted living facilities by family members. However, your loved one can avoid the stress of moving with professional in-home care.
In the final stages of their lives, your loved one will be in need of a lot of assistance from the members of their social network. We are here to supplement that care and allow you to spend all the time you need to with your loved one focusing on what really matters.
Fall prevention helps older adults live well for longer by promoting safe mobility, light exercise, and other preventative measures.
Learn more about our home care solutions by contacting our Scotts Valley or Marina, CA office.
Serving Scotts Valley, Watsonville, Marina, Carmel, Santa Cruz, Aptos, Salinas, and throughout Santa Cruz and Monterey Counties in California
Visiting Angels
CENTRAL COAST IN CALIFORNIA
5274 Scotts Valley Dr #102
Scotts Valley, CA 95066
Phone: 831-430-0616
Fax: 831-430-0612
HCO #444700002