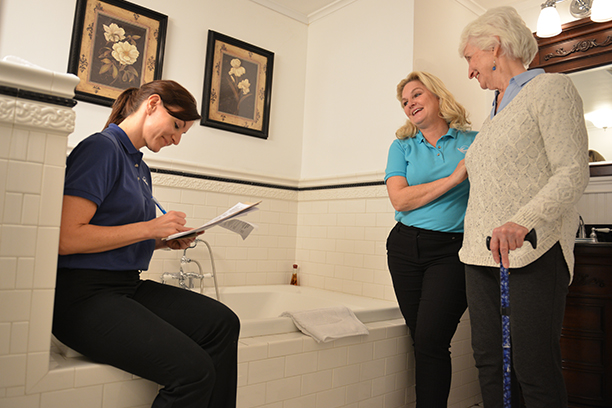 Frequently Asked Questions about Elderly Home Care Services in the Santa Cruz and Monterey Bay Areas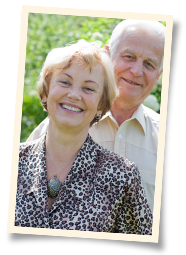 Learn more about options for elderly home care services for families in Santa Cruz, Scotts Valley, Marina and surrounding communities along the California Central Coast
Getting Started
We specialize in assisting with activities of daily living. Our elderly home care services include private duty care, companion care, transitional care after being discharged from the hospital and so much more. We also offer memory care for seniors with Alzheimer's disease and other form of dementia, palliative care for seniors who are trying to find comfort and relief in their lives, respite care to help family caregivers take time for themselves, and many other services included in Senior Life Care Navigation. Our goal is to give seniors in Santa Cruz and Monterey Counties the support they need to stay safe and comfortable at home for as long as they wish.
In most cases, Visiting Angels Central Coast can conduct assessments the same day or the day following an inquiry. After the initial consultation the Care Advisor will have enough information to establish a schedule and assign an appropriate caregiver. This allows a Visiting Angels caregiver to begin elderly home care services 1-2 days after receiving the initial request. In emergency situations this time period can be expedited.
Visiting Angels Central Coast has caregivers that are available 24 hours a day 7 days week. During your initial consultation we will evaluate your specific situation and provide recommendations on how to most effectively meet those needs, ensuring you, or your loved one, is safe and being cared for in the most efficient way possible.
Visiting Angels Central Coast makes every effort to ensure we match you with a compatible caregiver, taking into account not only skill level requirements for you or your family's situation, but also personality attributes identified as important to providing effective elderly home care services. In the event this match is inappropriate Visiting Angels will make every effort to ensure the issue is resolved, or replace the caregiver if deemed necessary.
About Visiting Angels Central Coast
While the state of California does not currently provide a licensure for home care agencies, Visiting Angels Central Coast has taken every step necessary to ensure we are above compliance if or when such a license is established. Visiting Angels has been accredited by the California Association for Health Services at Home (CAHSAH), the states largest certificate program for agencies such as Visiting Angels. This certificate establishes guidelines in line with licensure stating that approved agencies must provide proof of; general and professional liability insurance ($1 million/3 million), workers compensation insurance, operate with employee based caregivers, give pre-employment background clearance, a crime/employee dishonest bond ($10,000), a tuberculosis screening, and provide a written client agreement including how fees are specified.
Visiting Angels has two offices: One in Scotts Valley and one in Marina. This helps us better serve seniors throughout the Central Coast area of California.
Visiting Angels Central Coast provides elderly home care services to seniors throughout Santa Cruz and Monterey Counties in California. Our Scotts Valley office serves seniors in Santa Cruz, Aptos, Capitola, Castroville, Felton, Freedom, Moss Landing, Scotts Valley, Soquel and Watsonville. Our Marina office serves seniors in Monterey, Salinas, Carmel, Carmel Valley, Marina, Pacific Grove, Pebble Beach and Seaside.
If your loved one lives outside of our service area, we may still be able to provide the care they need or refer them to a Visiting Angels office in their area.
"Case/Care Management" a general term referring to the facilitation and coordination of services that assure the appropriate care and support is provided to clients and their families. As part of Visiting Angels' on-going care management we provide in-home assessments, re-assessments, drop-in visits, 24/7 availability, schedule changes/adjustments, community referrals and care coordination with other involved agencies such as visiting nurses, discharge planners or hospice services.
Our Caregivers
All Visiting Angels Central Coast caregivers are bonded and insured employees of our agency. This means that Visiting Angels is responsible for such things as unemployment insurance, payroll taxes, and Workers Compensation Insurance.
All Visiting Angels Central Coast, caregivers have gone through a multi-interview process which includes; a personality/attitudes assessment, an E-Verify check through the Department of Homeland Security, a Social Security number trace, a 7-year county criminal search (multiple counties if applicable), a 7-year federal district criminal search, national crime database search (national sex offenders registry search & wants/warrants search), a driving record clearance, a tuberculosis screening, and a drug screening.
At Visiting Angels Central Coast, our caregivers are required to participate in proficiency building classes and lessons to remain on our caregiver registry and available for placement with your family. In addition to regular written testing, Visiting Angels routinely provides hands-on training sessions to its caregiver staff. Caregivers are required to attend a combination of tutorials, knowledge, and skill building classes in order to provide the best quality elderly home care services for our clients.
Costs
Visiting Angels does not have set pricing for our elderly home care services. Services are determined by the individualized need for each client and their family. To establish an individualized schedule and care plan, Visiting Angels offers a free consultation that allows us to evaluate you and/or your family's need, allows you to ask questions, and allows Visiting Angels to ensure the services are as affordable as possible.
Our caregivers are available for as little as 15 minutes per day existing through an "Angel Visit", a flat rate shift that can be as short as you want and as long as 3 hours in length. On a standard hourly basis, we require that shifts be at least 4 hours, in length and at least 3 times per week, allowing Visiting Angels to appropriately compensate the caregiver.
Since Visiting Angels Central Coast is mandated to pay its caregivers weekly, we also bill our clients weekly. If there is a reason why you may need this done differently we may be able to customize a billing cycle for you as well. This may be necessary when you using such things as veteran benefits or a long term care policy that requires a monthly invoice to cover elderly home care services.
Government insurance programs such as MediCal, Medicaid and Medicare do not cover the costs of our essential personal elderly home care services. However, most Long-Term Care Insurance policies do pay for services such as those provided by Visiting Angels Central Coast.
Click here to learn more about the payment methods we accept.
Additional Information
Visiting Angels provides around the clock access to its office staff through a live On-Call system. If for any reason you have a need that must be addressed immediately, even after hours, you may call the office at any time. You will be prompted to leave a message in the on-call voice mailbox, and will receive a call back within 15 minutes by one of our office staff, guaranteed. Please keep in mind that this is not an answering service- you are getting direct access to staff members who are familiar with your case. We are committed to serving your needs in a way that is most convenient for you.
If you have further questions about our elderly home care services, contact our Scotts Valley or Marina, CA office or call us at 831-703-8974 today!
Serving Scotts Valley, Watsonville, Marina, Carmel, Santa Cruz, Aptos, Salinas, and throughout Santa Cruz and Monterey Counties in California
Visiting Angels
CENTRAL COAST IN CALIFORNIA
5274 Scotts Valley Dr #102
Scotts Valley, CA 95066
Phone: 831-430-0616
Fax: 831-430-0612
HCO #444700002