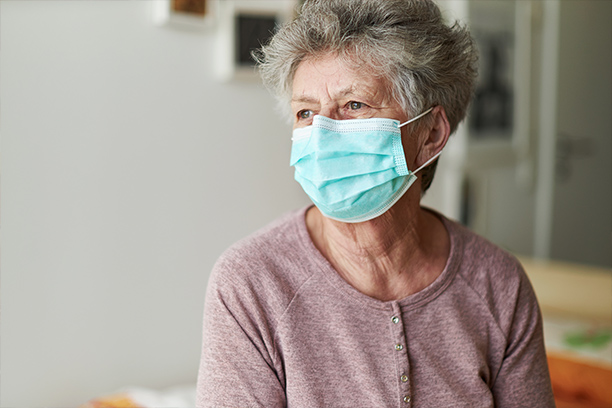 Visiting Angels Central Coast Puts Seniors in Control of Their In-Home Elder Care
Visiting Angels keeps family members involved in the in-home elder care of loved ones in Santa Cruz, Marina, Scotts Valley and the surrounding areas
Visiting Angels Central Coast is an essential personal home care provider for seniors in the Central Coast region of California. Our in-home elder care services help individuals continue to live safely at home. When you choose Visiting Angels Central Coast for senior care, you'll be in charge of the care we provide. We always put your needs first.
We Put You in Control of Your Care
Some home care agencies put their clients on a schedule. At Visiting Angels Central Coast, we work on your schedule. We understand that you have a routine to your day; keeping that routine is important. We'll never ask you to modify your schedule just to suit our needs. With Visiting Angels Central Coast, your schedule is our schedule.
To help our clients feel at ease with our services, we create customized care plans. Each of our clients receives an in-home care plan written specifically for their needs. Your plan will be drafted with input from you, your family and health care providers if necessary. It will include a plan for providing any services you need and will address all your health and wellness concerns. A schedule of caregiver visits will also be included in your plan. Our care plans are designed so they can adapt with your changing needs. If you need to add to or adjust the list of in-home elder care service we provide or change your caregiver's schedule, simply call our office. We'll make sure you always have the care you need to thrive.
At Visiting Angels Central Coast, we know it can be difficult to welcome a stranger into your home. We'll do everything we can to ease your transition to our in-home care services. Finding a caregiver who puts you at ease is essential. The service coordinators in our Scotts Valley office never just assign a caregiver to a client. They'll take the time to get to know your needs before compiling a list of Angel companions who have the skills you require. You'll then have the opportunity to meet with and get to know these caregivers before choosing the one you'd like to visit you at home.
Finding an agency you can trust is important. Contact Visiting Angels Central Coast in Scotts Valley, CA today to learn more about our in-home elder care services and how they can bring you peace of mind.
Serving Scotts Valley, Watsonville, Marina, Carmel, Santa Cruz, Aptos, Salinas, and throughout Santa Cruz and Monterey Counties in California
Visiting Angels CENTRAL COAST IN CALIFORNIA
5274 Scotts Valley Dr #102
Scotts Valley, CA 95066
Phone: 831-703-8974
Fax: 831-430-0612
HCO #444700002