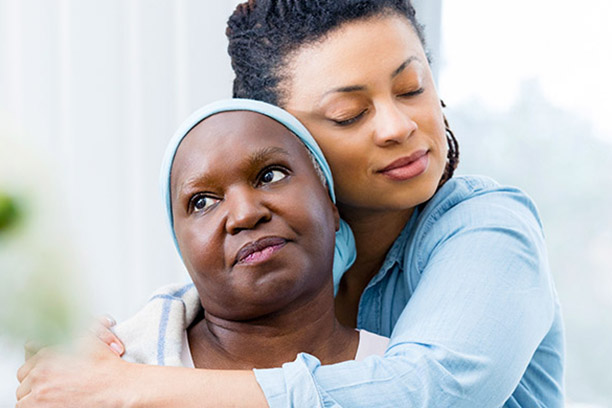 End of Life Care for Families in Frederick, MD, and Nearby Areas
Being with a loved one in their dying days is never easy, but it is a necessary part of the natural cycle of life. It's critical that families have access to kind and helpful home care services since more and more elderly people in Frederick County, MD, are opting to spend their last days at home. Unfortunately, throughout the caregiver and healthcare professional training process, this part of care is often misinterpreted or ignored.
Visiting Angels Frederick offers in-home end of life care services. Those in the Frederick, Middletown, New Market, Walkersville and neighboring areas in Frederick County who are facing the last stages of a terminal disease may get both personal care and companionship from professional and compassionate personal care assistants. During this trying time, our caregivers not only help your loved one, but also comfort you and your family. To assist you and your loved one through this difficult time, we provide a variety of home care services that can be personalized based on your specific circumstances. Your family member will be given the highest standard of comfort care from our staff.
Call 301-418-6172 to learn how our caregivers can help your family!
How Can End of Life Care Benefit Seniors in and Around Frederick, MD?
It is common for loved ones to need assistance managing pain and other symptoms after learning that they have been diagnosed with a terminal illness. In-home care towards the end of life is a popular option. In many circumstances, caregiving obligations fall on close family and friends. If this happens to you, you may realize that you lack the energy or mental fortitude to handle everything on your own. End of life care from Visiting Angels Frederick can help.
During this most difficult time in life, you and your loved ones may rely on our team of personal care assistants. Through our Life Care Navigation collection of home care services for the elderly, Visiting Angels Frederick is able to provide the individualized care you or a loved one needs. Our approach to caring for seniors during their final days is laid out in our Practical Care Tips for End of Life program, which is meant to give our caregivers the information they need to help clients and their families. To provide end of life care in a manner that is centered on the needs of the client, Visiting Angels adheres to the practices outlined in this program. The degree of care provided under this approach is focused on the comfort and well-being of your loved one.
Our caregivers help with:
Assisting with personal care tasks such as dressing, bathing and daily hygiene


Minimizing pain and other symptoms


Alleviating feelings of loneliness, stress and anxiety by providing companionship
We also make sure that families have access to breaks and other forms of support. You may rely on our personal care assstants to help you with things like cooking, cleaning, errands and shopping. Our caregivers act as a rock for family caregivers by aiding with these duties and providing them with the emotional support and physical assistance they need in times of crisis.
Even though our end of life care services do not include hospice care, our staff is happy to assist patients and families who are working with hospice care providers. Whenever you or your loved ones want assistance, you can count on us to be there for you.
How Can I Get Started with End of Life Care from Visiting Angels Frederick?
Call our Frederick, MD, office at 301-418-6172 or fill out our form to learn more about our end of life care services or to schedule an in-home consultation.
Serving Frederick, Middletown, New Market and surrounding areas in Frederick County
Visiting Angels
FREDERICK, MD
1003 W 7th St #310
Frederick, MD 21701
Phone: 301-418-6172
R2176
"We have been so lucky to find Visiting Angels. The care givers that help my parents have a deep sense of respect, kindness, and are very thoughtful in offering any suggestions that may help with my parents daily routines. One of the most important values Visiting Angels seems to work towards is making sure the client and the care giver are a good fit. This is incredibly reassuring for us all as a family."
– Aileen Y. (More reviews here)
Rating: 5/5 ⭐⭐⭐⭐⭐