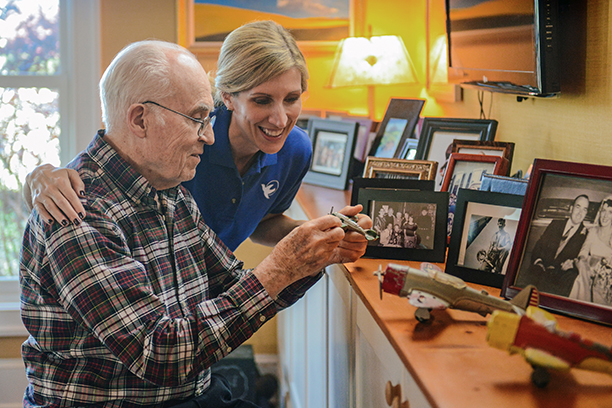 Non-Medical Home Care Services Promote Safe Mobility at Home in Jenkintown, PA and Surrounding Areas
Non-medical home care services from Visiting Angels includes helping seniors in Jenkintown, Ambler, Philadelphia, Horsham, Hatboro and Abington, PA avoid falls and stay safe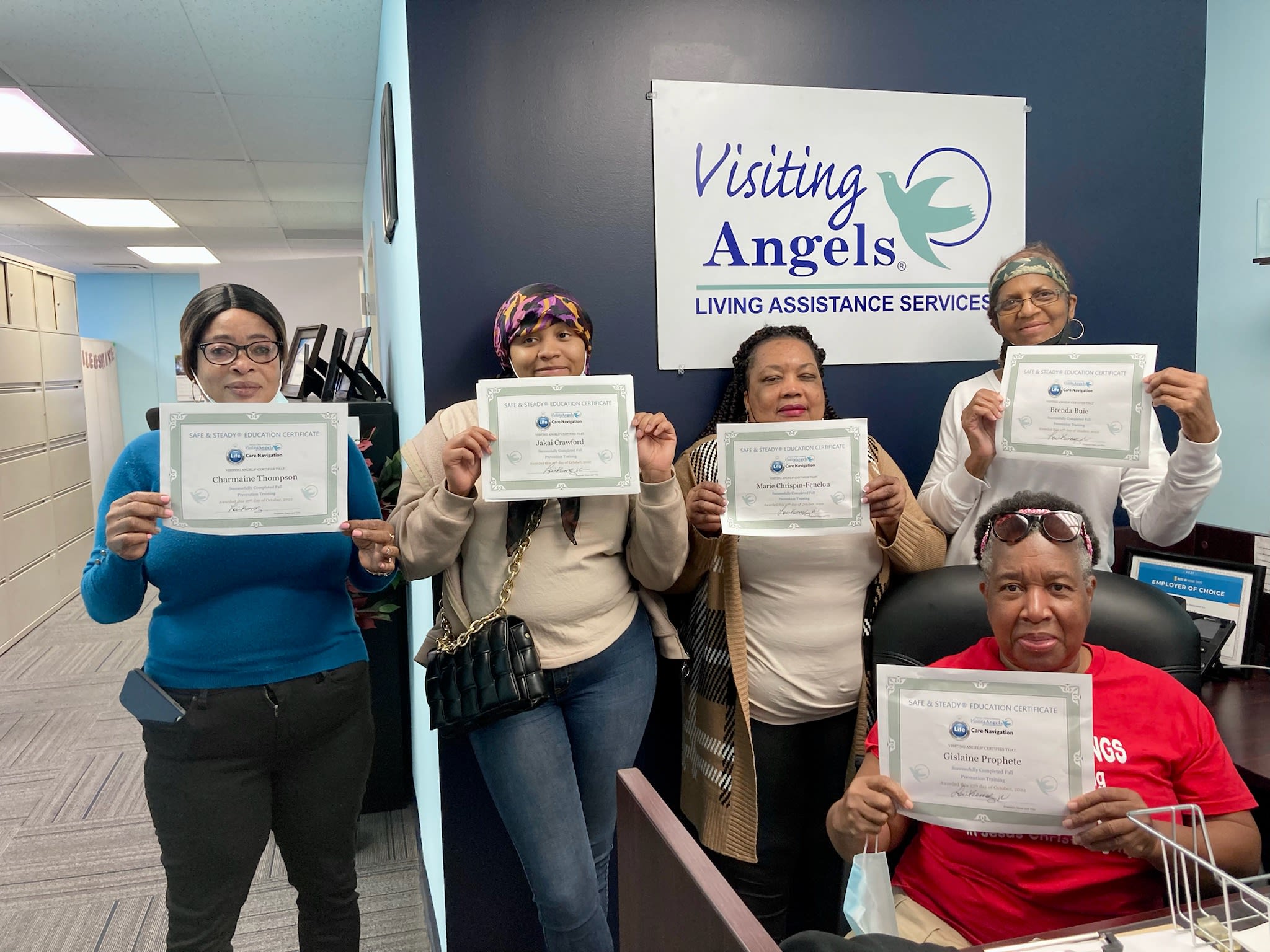 Making sure to protect your loved one from falls can do more than you would think for their overall well-being.
Falls may not seem like a very big deal to the average person. However, for older adults, taking a fall can means so much more than experiencing physical pain. Alongside the physical pain that comes with falling, a senior may experience emotional and social distress as well. Without proper precautions, some seniors in Jenkintown, PA and surrounding areas may see the fear of falling take over their lives for the worse.
This may seem like an exaggeration, but it is actually very far from it. After taking a fall, many seniors completely turn their lives upside down. For some, fear of falling has resulted in an increasing reluctance to leave the house, taking part in social activities less and less, and opting out of important family functions. As you can imagine, this can cause older adults to develop anxiety, loneliness, social isolation, sadness and depression. All of these feelings already plague the senior community.
When providing non-medical home care services, it is our job to make sure your loved one is taking strides to avoid these feelings. That's why Visiting Angels Jenkintown offers dependable fall prevention services for seniors throughout Eastern Montgomery County.
Falls Can be Life-Changing for Seniors in Jenkintown and Surrounding Communities
Did you know that one-third of older adults sustain serious injuries after taking a fall like a broken hip, fracture, concussion and other injuries every single year? This results in 800,000 hospitalizations on an annual level. Because seniors tend to heal much more slowly than young adults, it can take them a year or longer to recover and may mean they would have to move to a rehabilitation facility during that time. Research shows that once a senior takes their first fall, they are likely to take one again and again.
Falls Can Be Prevented with Non-Medical Home Care Services from Visiting Angels Jenkintown
No senior just takes a fall out of nowhere. In order for a fall to happen, there must be multiple risk factors in play. This risk factors may include their physical condition, a medical problem, or an unsafe home environment. Arthritis, poor eyesight, taking multiple medications, dehydration, and no grab bars around the house are common culprits.
At Visiting Angels, we help seniors stay safe in their own homes by educating clients, family members and caregivers about risks associated with falling, including factors that cause seniors to fall, consequences of falling and more. We can work closely with your loved one to mitigate risks and keep them from getting injured.
To find out more about how non-medical home care services from Visiting Angels can help your loved one stay safe in the comfort of their own home, please call our Jenkintown office today. We're here for you!
Download Your Free Safe & Steady Fall Prevention Resource Guide today.
Serving Jenkintown, Abington, Huntingdon Valley, Glenside, Chestnut Hill, Flourtown and the Surrounding Areas
Visiting Angels
JENKINTOWN, PA
1250 Greenwood Ave #1A
Jenkintown, PA 19046
Phone: 215-938-7201
215-938-7202
Fax: 215-887-7204