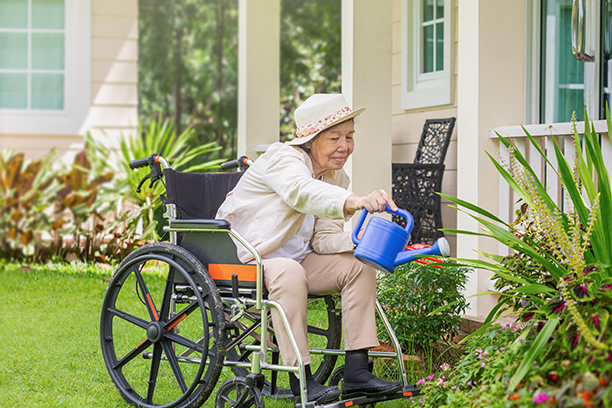 Our Staff
Debra Desrosiers, CSA, CADC, HCC/MC, Director
Certified Senior Advisor, Certified Alzheimer's/Dementia Coach, Home Care Certified with Memory Care Specialization

Debra is a native of Manchester NH. After graduating from Southern New Hampshire University with a degree in Business, Debra was employed as a Corporate Controller of a car rental agency servicing six locations in NH & MA for 15 years. Debra's first priority has always been customer service and treating people with dignity and respect. Debra had a vision of how she would provide customer service to clients as well as treat employees with respect and compassion if she owned that company. After some serious thought and need for change she went on a mission searching for her own opportunity that would be personally satisfying and would give back to her community. Debra came across Visiting Angels and researched the franchise extensively before purchasing in 2004. Debra has strong family connections with Down syndrome and dementia that led her on the path of servicing families and providing them with the top notch care they deserve. Debra has walked down the path so many of our clients are experiencing themselves. Debra listened to families, often expressing frustration that they had few alternatives other than to place their loved ones in a nursing facility. Before long, Debra's dream was realized with the families her agency began to care for and had established some great relationships.

In the spring of 2004, Debra resigned from her position with the car rental agency and started the very first Visiting Angels non-medical home care agency in New Hampshire. Debra's hard work, dedication, and commitment to her clients have earned her an excellent reputation in the community. Since going into business, her agency has served several thousands of families in the southern and central New Hampshire area and her clientele continues to expand.

Community Involvement
Debra Desrosiers has always been an active member in her community. Debra has served on the Alzheimer's Association Memory Walk committee since 2003. Over the years, Debra has earned several awards for her fundraising efforts. In 2011, Debra was awarded the "Unsung Hero" award for her dedication for advocacy, education, and awareness of dementia in our community and the 2011& 2012 Front Runner for her fundraising efforts.
Debra was given the "Unsung Hero" Award by Alzheimer's Association MA/NH Chapter for her dedication for advocacy, education, and awareness of dementia in our community by the Alzheimer's Association MA/NH Chapter in 2012
2006-2014, Debra was been actively involved in The New Hampshire Senior Education Network and currently as the Treasurer
In 2008, Debra took on another mission and had her dog Sonny trained for Pet Therapy and volunteer's time visiting seniors in nursing facilities and homes
2012 - 2015 Regional Leader for The Walk to End Alzheimer's
2012 Outstanding Market Leadership Award presented by Visiting Angels Corporate Office
2015 Excellence in Leadership Award from Homecare Pulse (one of two homecare agencies in the nation to receive this award)
2015 Better Business Bureau Torch Award winner in large business category
Ron Desrosiers, Director

After Ron earned his business administration degree, he dedicated 15 years of his professional life to the manufacturing industry in inventory control and account management. Inspired by my wife's vision to create a successful business to address the needs of seniors wanting to stay in their homes, Ron joined her when she opened Visiting Angels in 2004. Ron wears many important and supportive hats here at Visiting Angels. He handles all the accounting for the agency, which is an enormous task considering Visiting Angels employs over 100 caregivers as well as six full time office staff. He also handles much of the IT, all vehicle maintenance for the small fleet of Visiting Angels company cars, and maintains the building and property.

Both Debra and Ron provide a supportive and relaxed atmosphere here for the dedicated office staff at Visiting Angels. Ron enjoys the office staff here and is pleased to have created a workplace where their three dogs are welcome, well cared for, and truly loved by the team! Ron is also very active in community involvement. Ron is a volunteer for the Auburn Fire Department.
Jessica Harring, Office Manager

M.S. Human Services, B.S. Social Work, A.A.S. Community Service and Leadership, CDP, LNA Jessica started her work in the human service field at the age of 12 when she worked as a junior volunteer at Sunbridge Nursing Facility in Wolfeboro NH. Upon graduating high school, Jess went on to receive an Associate Degree in Community Service and Leadership from the Thompson School of Applied Science at the University of New Hampshire Durham while simultaneously working for the Americorps Victim Assistance Program. Jessica went on to receive a Bachelor's degree in Social Work from UNH in 2008 while also working for "A Safe Place" Domestic Violence Shelter out of Portsmouth NH. Additionally, Jessica held internships within the field including: Wildcat Youth Mentors, AIDs Response Seacoast, and the Feminist Health Center in Greenland NH. Once graduating from the University of New Hampshire, Jessica continued her career in the field working as a Career Resource Specialist for people with disabilities at Work Opportunities Unlimited in Dover NH. In 2009, Jessica received an opportunity to work as the community Engagement Coordinator for Planned Parenthood of Northern New England where she worked to recruit and train volunteers and put on outreach events in the community.

In 2010, Jessica had the chance to spend some time living in the southern part of the country in a retirement community in Fayeteville Arakansas, where she became even more aware of the need for quality healthcare services for people of all ages. Upon returning to NH, Jessica accepted a position with Crotched Mountain Rehabilitation Center (CMRC), a multi-faceted facility for people with brain injuries and disabilities. While working at CMRC, Jessica attended New England College in Henniker and earned a Masters Degree in Human Services. During this time she also maintained an internship with Child and Family Services facilitating drug and alcohol counseling primarily with teens. In 2015, Jessica was the recipient of the Sean Tease scholarship- an award given to those interested in pursuing a career as a direct care provider. This scholarship allowed for Jessica to complete the "Hearts and Minds" program out of Derry NH where she became a Licensed Nursing Assistant in January of 2016.

Jessica enjoys working with people in all aspects of the human service field. In her down time, Jessica enjoys the thrill of crossing new experiences off of her bucket list- already this year she has gone paintballing, jumped out of a plane and learned how to shoot a target at the gun range. She also enjoys traveling and trying new restaurants. Her future goals include eventually returning to school to complete her Doctorate Degree- possibly in Social Work.
Emily Feugill, HR Manager
M.S. Human Resource Management, B.S. Business Administration, SPHR, SHRM-SCP
Emily completed the 3-Year Honors Program at Southern New Hampshire University, earning her Bachelor's Degree in Business Administration. A week before graduating, she began working in the Human Resources field and has continued growing in her career since. Emily earned a Master's degree in Human Resource Management from Emmanuel College and holds her SPHR and SHRM-SCP designations.
Emily came to Visiting Angels with over 11 years of HR experience in the telecommunications industry. She comes from a family of medical and human services professionals and felt that working in home care would allow her to continue utilizing her HR skills, abilities and knowledge while providing a positive impact.
Melissa, Case Manager
Melissa found her passion for working with the elderly in 1997 when she went to NHTI to get her LNA. Melissa has worked in facilities and in homecare. Melissa's passion is dementia care working in many different dementia units and assisted living. Melissa has found homecare to be the most rewarding. While Melissa was working for visiting nurses she got her LNA II and was trained in phlebotomy. Melissa used that training and worked very closely with many people with mental health issues.

Later on, Melissa thought she would try the hospital set. Melissa has worn many hats in the hospital setting and has done almost everything in the hospital. Melissa still didn't find her true passion in the hospital. Melissa came to the Visiting Angels. What I love about the Visiting Angels is that it is a family and they truly care about you and the families they care for. Melissa is positive and compassionate and will bring that to the Visiting Angels and will go the extra mile for everyone. I feel so lucky to be a case manager for the Visiting Angels, I get to meet clients and develop a relationship with them and match them with the best caregiver and watch the relationship grow and be part of that team in improving the client to stay in their home.

Aja Constant - Case Manager

Aja Constant is a New Hampshire native and was born and raised in Concord. After graduating from high school, she attended Plymouth State University and graduated in 2009 with a Bachelor's Degree in Social Work with a Minor in Anthropology/Sociology. Her passion for helping others has been a driving force in her professional life.
Over the last 15 years, Aja has worked in many different fields of human services. She was a Domestic/Sexual Assault Advocate with Voices Against Violence, supervised visits between children and non-custodial parents and also volunteered at a homeless shelter. 2009, she joined Americorps for Communities for Alcohol and Drug Free Youth. For the next nine years, Aja worked at Spaulding Youth Center with mentally, emotionally and behaviorally challenged children in the roles of 1:1 Academic Aide, Administrative Assistant and Family Worker/Case Manager. Most recently, Aja worked at the Mountain Ridge Center Skilled Nursing Facility/Nursing Home as the Director of Social Services for two years. She gained a considerable amount of knowledge that she is excited to bring into her new role as a Case Manager with Visiting Angels of Gilford.
In her downtime, Aja enjoys doing crafts, swimming, going camping and spending time with family and friends. Aja also enjoys acting, dancing and singing and has appeared in many theatrical shows on stage. Over the last three years, Aja has become involved in film work and continues to be cast in more and more film projects.
Serving Lakes Region of New Hampshire and Surrounding Towns
Visiting Angels LAKES REGION, NEW HAMPSHIRE
401 Gilford Ave STE 208
Gilford, NH 03249
Phone: (603) 215-7103