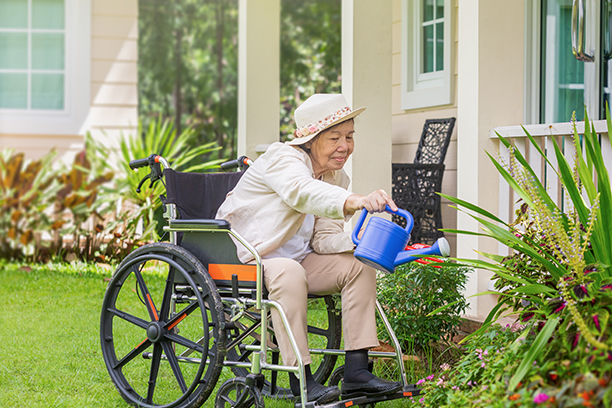 In-Home Care for the End-of-Life Transition in Greater Gilford, NH
Our senior care providers can give you and your loved one a support team to help you through the end-of-life process. As part of our in-home care, our caregivers give elderly clients and their families both assistance and comfort, supporting them in any way necessary to make this period less overwhelming.
Visiting Angels' In-Home Care Can Help Your Loved One Throughout Their End of Life Cycle in Gilford, Laconia, Wolfeboro, and Nearby Areas
During the end-of-life transition, a time when families are grieving, we believe in offering caring support to families. With our end-of-life care services, we do just that, doing everything in our power to ensure your beloved senior feels comfortable and secure as they make this transition. Our end-of-life care program pairs care providers with elderly patients who are currently in hospice care, as Visiting Angels of Gilford does not directly offer hospice care at home. However, alongside hospice care providers, our caregivers work to assist wherever it is needed.
End-of-Life Care Services
Through our Life Care Navigation™ program, we offer end-of-life care and other essential senior services throughout Gilford. Specially designed to address any issues that our caregivers may have and provide information for them as well, our Life Care Navigation plan helps us provide comprehensive care to seniors and their families throughout the end-of-life process.
Visiting Angels of Gilford minimizes client discomfort by providing support and in-home care in Gilford, Laconia, Wolfeboro, Moultonborough, and the surrounding area. They also help with personal tasks like eating, bathing, daily oral hygiene, and dressing, all while also offering friendly companionship to ease anxiety, stress, and feelings of loneliness. Additionally, our aides ensure all family caregivers get the rest they need by relieving them with respite care and helping them with any tasks. For instance, meal preparation, errands, and shopping, along with light housekeeping and laundry, are all assignments our helpers gladly take on.
Compassionate Care and Support
When your family needs it the most, Visiting Angels of Gilford can offer support and compassionate care as you navigate the overwhelming end-of-life transition. Contact our office to find the ideal care services your family needs at this time. Once you call us, we'd be happy to explain our many services, supplying all the information you require to make any decisions. We can book a free, no-obligation meeting at your convenience with a care director.
Please reach out to Visiting Angels of Gilford to learn more about our in-home care services and how we can assist your loved one.


Serving Lakes Region of New Hampshire and Surrounding Towns
Visiting Angels
LAKES REGION, NH
401 Gilford Ave STE 208
Gilford, NH 03249
Phone: 603-366-1993