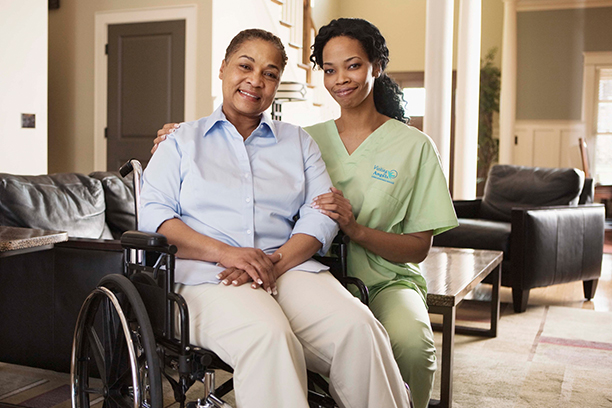 Home Care Options Include Light Housekeeping in Greater Gilford, NH
For many families, realizing that a loved one is unable to maintain their quality of life alone can be a tough moment. At Visiting Angels of Gilford, we understand how important it is to make sure that your loved one can remain independent, in their own home, close to their family and friends. We provide the home care options your loved one needs in order to age in place.Our caregivers are here to make sure your loved one's home stays clean and tidy to ensure their safety.
Visiting Angels Offers Home Care Options to Maintain the Cleanliness of Seniors' Homes in Gilford, Laconia, Wolfeboro, and Nearby Cities
In general, the most evident sign that your loved one needs senior care assistance is when the appearance of their home and themselves is not kept up with. You might notice re-worn or stained clothing, piling up dishes in the sink, or sheets that do not get changed. These are all signs that your loved one needs more assistance in order to maintain health and safety in their home. Luckily, Visiting Angels of Gilford provides you with a wide range of home care options so that you can determine what the right level of care is for your loved one.
Our Light Housekeeping Services
Housekeeping services play a big role in keeping your loved one healthy and safe. Not only does your loved one feel better when their environment is clean, but it also improves their physical and mental health. That is why our home care options include light housekeeping services.
We can help with:
Keeping up with the dishes and maintaining a safe kitchen
Sweeping, vacuuming, and dusting
Linens changing and making the beds
Laundry and maintaining clean clothing options
Meal preparation, food storage, and cleaning the kitchen
We cannot help with heavy-duty tasks like shoveling snow, mowing grass, or moving furniture, but our caregivers are well-prepared to assist with daily tasks that support your loved one's safety and comfort. Each of these tasks can help your loved one focus on other aspects of their physical, mental, emotional, and social health and make the most of their golden years.
Learn More About How Visiting Angels Can Assist
If you are helping to meet the needs of a loved one who lives alone in the Gilford area, Visiting Angels of Gilford provides a range of home care options close to home. Call our senior care agency today to learn more about how our caregivers can assist!


Serving the Lakes Region of New Hampshire and surrounding towns
Visiting Angels
LAKES REGION, NH
401 Gilford Ave #208
Gilford, NH 03249
Phone: 603-366-1993