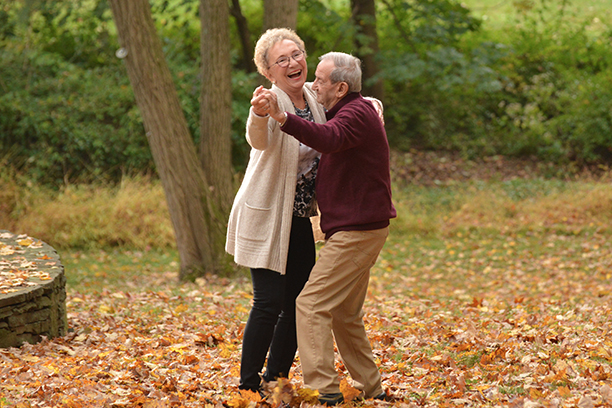 The Visiting Angels Senior Care Agency in Gilford, NH Answers All Of Your Alzheimer's Questions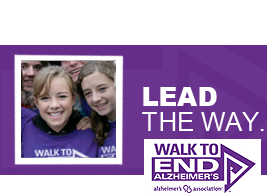 Have Questions About Alzheimer's Disease in Gilford, Laconia, Wolfeboro, Moultonborough, or the Surrounding Area? The Visiting Angels Senior Care Agency Can Answer Them!
What is Alzheimer's disease? What are the symptoms of this disease? What is my family's best options for a loved one's Alzheimer's care? What can Visiting Angels senior care agency do for my family?
If you or your loved one has recently received an Alzheimer's diagnosis, you probably have concerns and questions about the disease. At Visiting Angels of Gilford, our Alzheimer's care professionals have taken the time to provide you with this FAQ that answers the most common questions we receive concerning this condition.
You'll find answers to topic questions on this page, such as "What is Alzheimer's?", "What's the difference between Alzheimer's and dementia?", "How does Alzheimer's disease progress?", and "What can Visiting Angels senior care agency do for my family?"
What Is Alzheimer's Disease?
A degenerative brain disorder, Alzheimer's is characterized by cognitive decline, memory loss, and behavioral changes. Degenerative and progressive, the symptoms of Alzheimer's disease typically worsen over the span of several years. At this point, approximately 5.5 million people have Alzheimer's in America, the majority of whom are seniors over the age of 65.
The average life expectancy of an individual with Alzheimer's is 4-8 years after receiving a diagnosis. However, there have been cases of people living longer, 15-20 years. A terminal condition, Alzheimer's is the sixth leading cause of death in the U.S.
What Is the Difference Between Dementia and Alzheimer's?
Dementia is an umbrella term that encompasses a wide range of brain disorders, all of which are characterized by memory loss. Alzheimer's is, however, the most common form of dementia. Currently, it is estimated that Alzheimer's disease accounts for 60-80% of all dementia cases.
It is important to understand that, while everyone who has Alzheimer's does experience dementia, not everyone with dementia has Alzheimer's disease.
What Are the Risk Factors for Alzheimer's?
Researchers have found several risk factors with Alzheimer's disease at present, though scientists are still looking into the exact cause of the disease.
The following are the three biggest risk factors for Alzheimer's:
Genetics

. Those with a family history of Alzheimer's disease are at a higher risk of developing the condition.

Advanced Age

. Typically, symptoms appear in seniors over the age of 65.

Heart Health

. Poor cardiovascular health, including conditions such as high cholesterol, hypertension, stroke, cardiac arrest, and diabetes, increases the risk of developing Alzheimer's.
Other risk factors point to a history of head trauma, high-stress levels, heavy drinking or smoking, sleeping problems, and exposure to air pollution, among others.
What Are the Symptoms of Alzheimer's?
Though it has a broad range of symptoms, Alzheimer's is normally noticed through a person's thought, speech, and behavioral patterns. The following are the most prominent symptoms of the condition:
Acts more irrationally, irritable, or depressed than usual

Becomes confused about current time or place

Confuses the names and identities of people

Uncommon struggles with day-to-day activities

Forgets words or begins mixing up words

Loses items or becomes lost more frequently

Trouble solving simple problems

Short-term and long-term memory loss

How does Alzheimer's disease progress?
At the moment, researchers believe that Alzheimer's disease starts several years before people actually begin to display symptoms. At first, there is minimal impact on someone's lifestyle, but as the condition progresses, symptoms turn from mild to moderate to severe. An individual may lose all short and long-term memory by the end stage of Alzheimer's, as well as the ability to perform basic personal activities and the ability to speak and understand speech. As such, it is imperative to call us to plan long-term care.
Is There a Cure?
Right now, though scientists continue to research the condition, there is no cure for Alzheimer's and its progress is irreversible. However, there are various treatment methods and therapies that can delay the initial onset of Alzheimer's symptoms and even slow its progress.
What Options Does My Loved One Have for Alzheimer's Care?
As the condition progresses, people with Alzheimer's usually require more and more specialized care to ensure their well-being and safety. While family caregivers can help early on, the later stages of Alzheimer's tend to typically entail more assistance. Nursing home and specialized long-term care facilities are an option, but it's known to be a traumatic change. Our Visiting Angels senior care agency offers home care services and programs that are customized for individuals with Alzheimer's and dementia. As such, it is designed with your family in mind.
Call Us Today to Learn More
As people with this condition have distinct needs, it's essential to contact an eldercare service like the Visiting Angels senior care agency in Gilford, NH is to make sure you get the qualified, skilled assistance you need at home. Designed around the unique challenges that people with Alzheimer's face every day, we are known throughout America to custom-tailor home care packages according to individual needs. Call us to request a free, no-obligation in home assessment.
Serving the Lakes Region of New Hampshire and surrounding towns
Visiting Angels
LAKES REGION, NH
401 Gilford Ave #208
Gilford, NH 03249
Phone: 603-366-1993