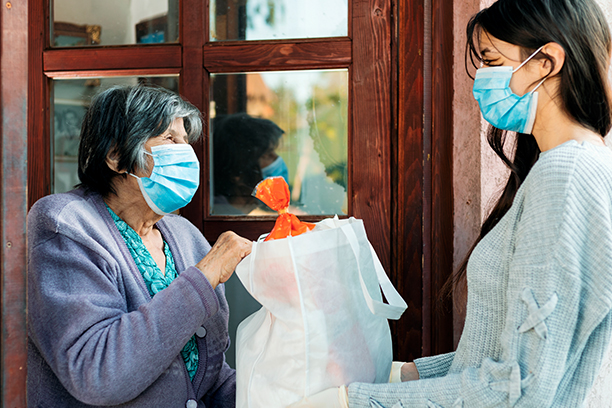 Proactive In Home Caregivers Throughout Lewisburg, PA and Neighboring Communities
Visiting Angels' In Home Caregivers Ensure Seniors Are Receiving the Exact Care They Need in Lewisburg, Muncy, Danville, Williamsport, and the Surrounding Area
Choosing assisted living services for your loved one in the Lewisburg area means finding an in home caregiver you can trust to provide quality care when you can't be there. This can seem like a daunting prospect for many families. How do you find someone you can trust? Someone who is experienced and who will provide top quality care at all times? Someone who will show up on time and on schedule? Someone who will keep you in the loop at all times and alert you to changes in your loved one's health and demeanor? You can trust Visiting Angels of Lewisburg to be your partner in top quality assisted living services.
Families throughout the Lewisburg area rely on Visiting Angels of Lewisburg for assisted living services. We serve families in Sunbury, Muncy, Selinsgrove, Mifflinburg, Williamsport, Middleburg, and Danville. Our assisted living services are provided by experienced in home caregivers who have the expertise to provide top quality care at all times. They have years of experience and understand the great responsibility they have been trusted with.
Visiting Angels of Lewisburg's in home caregivers are compassionate and treat each of their clients with dignity and respect. Our assisted living services are designed to be proactive and to keep the lines of communication open. Whether you live down the street or across the country, we understand that you want to be kept up to date on your loved one's care. If anything changes with their health or well-being you want to be alerted immediately. Our caregivers and administrative staff are trained to be in contact with our client's family members if they have any concerns, good or bad.
Our efforts to be proactive include regular follow up visits with our clients. Our administrative staff performs regular checkups with our clients via phone calls and drop in visits. We believe these visits help to ensure the care we provide is always of the highest quality.
When you choose Visiting Angels of Lewisburg as your assisted living services agency, you can be confident your loved one will always receive the best possible care. We will keep the lines of communication open and will follow up with you regularly.
To learn more about our assisted living services, please call our office today.
Serving Williamsport, Lewisburg, Danville, Lock Haven, Sunbury and the Surrounding Areas
Visiting Angels
LEWISBURG, PA
4650 Westbranch Hwy #110
Lewisburg, PA 17837
Phone: 570-768-4747