Home Care in Lewisburg, PA
Provider of essential home care to the residents of Williamsport, Lewisburg, Danville, Lockhaven, Sunbury, and the Surrounding Areas.
It's never easy to bring up the issue of senior care options. Even if your loved one is currently able to live independently, they will soon require assistance with daily duties due to age-related difficulties that make getting dressed, grooming, or even going out in a public complex. For senior citizens who cannot live freely, most families assume that care facilities and assisted living are the only options. There is, however, another option: home care.
Thanks to our staff of dedicated caregivers, tailored care options, and client-centered strategy to in-home senior care, you may have peace of mind with Visiting Angels of Lewisburg.
What Are the Services Provided by Visiting Angels Lewisburg?
Personal Care - Visiting Angels of Lewisburg's, PA's s personal care services provide compassionate support to elders and disabled people with activities of daily living that may be difficult or dangerous for them to accomplish on their own.
Companion Care - Meal preparation, errands, shopping, and companionship are all part of elderly companion care. With expert senior companion care that fits their needs with the best available caregiver, our Visiting Angels of Lewisburg's home care business can handle your loved one's daily demands.
Dementia Care - Visiting Angels of Lewisburg, PA's Dementia care services provide specialist in-home assistance to persons suffering from early, mid, or late-stage dementia.
End of Life Care - End of life care services necessary support during the end-of-life process: providing comforting assistance to you and your family.
Social Care – Visiting Angels of Lewisburg, PA's social care program assists families in remaining active and engaged by utilizing platforms such as Facebook, Skype, FaceTime, and others.
Fall Prevention - Falls and mishaps in a senior's home are an awful but all-too-common event. Visiting Angels can assist in identifying risks in your loved one's home so that things can be made safer.
What are the Benefits of Visiting Angels Lewisburg?
Every aspect of our clients' service can be tailored to their preferences. You're choosing more than a caring agency if you choose Visiting Angels Lewisburg as your home care partner. You get to choose the services that will allow you to live freely, the caretaker who will offer the care you need, the plan that works well for you, and the flexibility to enjoy your golden years in a comfortable and familiar environment.
We understand your apprehension about entrusting your loved one's care to a compassionate caregiver at Visiting Angels Lewisburg. That is why we urge our caretakers and families to communicate openly and regularly. Our office will notify you if our caretakers observe any changes in the health of your loved one.
We're also accessible to respond to questions you might have or make modifications to your loved one's care program at any time. We feel that taking a coordinated approach to caregiving will allow us to provide essential home care for our customers.
For you, we will create a specific care plan and schedule. Your care plan is implemented in the comfort of home, with your caretaker concentrating entirely on you.
We can enhance their one-on-one care in long-term care or assisted living centers if your loved one requires extra attention.
Following your inquiries about our care services, the next phase is to arrange an in-person assessment at a time and location that is convenient for you. Before making recommendations, we listen to you and understand your needs.
We at Visiting Angels Lewisburg recognize that each senior care circumstance is unique, which is why we don't believe in a "one-size-fits-all" approach to senior care. Following our initial discussion, we will recommend the best elder care services that will allow your loved one to age in place safely and comfortably. 
5-Star Care from Visiting Angels of Lewisburg, PA 

"Brandon and the Visiting Angel staff were all that we could have hoped for. Their care of my mom was excellent and their business model ensures that there is always someone there should someone have to cancel a shift. We started to engage with a less expensive organization but they made false promises and did not deliver. Visiting Angels made commitments and kept them. They are a high quality provider and I would recommend them to anyone without exception. My mom was very happy with their services, and she wasn't easy to please." --- R.M 

"Very reassuring to know that we had a dependable companion to care for our mom. Shakira was always on time, and treated our mother with respect. Always willing to help wherever she could, and showed such compassion and understanding What a great service Visiting Angels provide to our community. Wish there were more resources such as these for the elderly." --- Lisa K.   



Compassionate Caregivers
Our caregivers are known for their ability to put their clients at ease and for providing superior care at all times. With Visiting Angels of Lewisburg, you can count on compassionate care provided with dignity and respect.

Join families from across the Lewisburg area who enjoy the many benefits of senior care services from Visiting Angels of Lewisburg. Contact our office in Lewisburg today to schedule your free, in-home assessment. We look forward to meeting you!
2023 Award-Winning Homecare

In the entire United States, only twenty-seven homecare agencies have earned the Leader in Excellence Award five years in a row! Visiting Angels of Lewisburg is honored to be one of those agencies!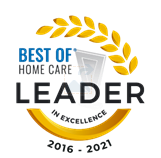 We are also honored to be the recipient of the Caring.com Caring Star Award for 2020, 2021, and 2022! Read Our Reviews on Caring.com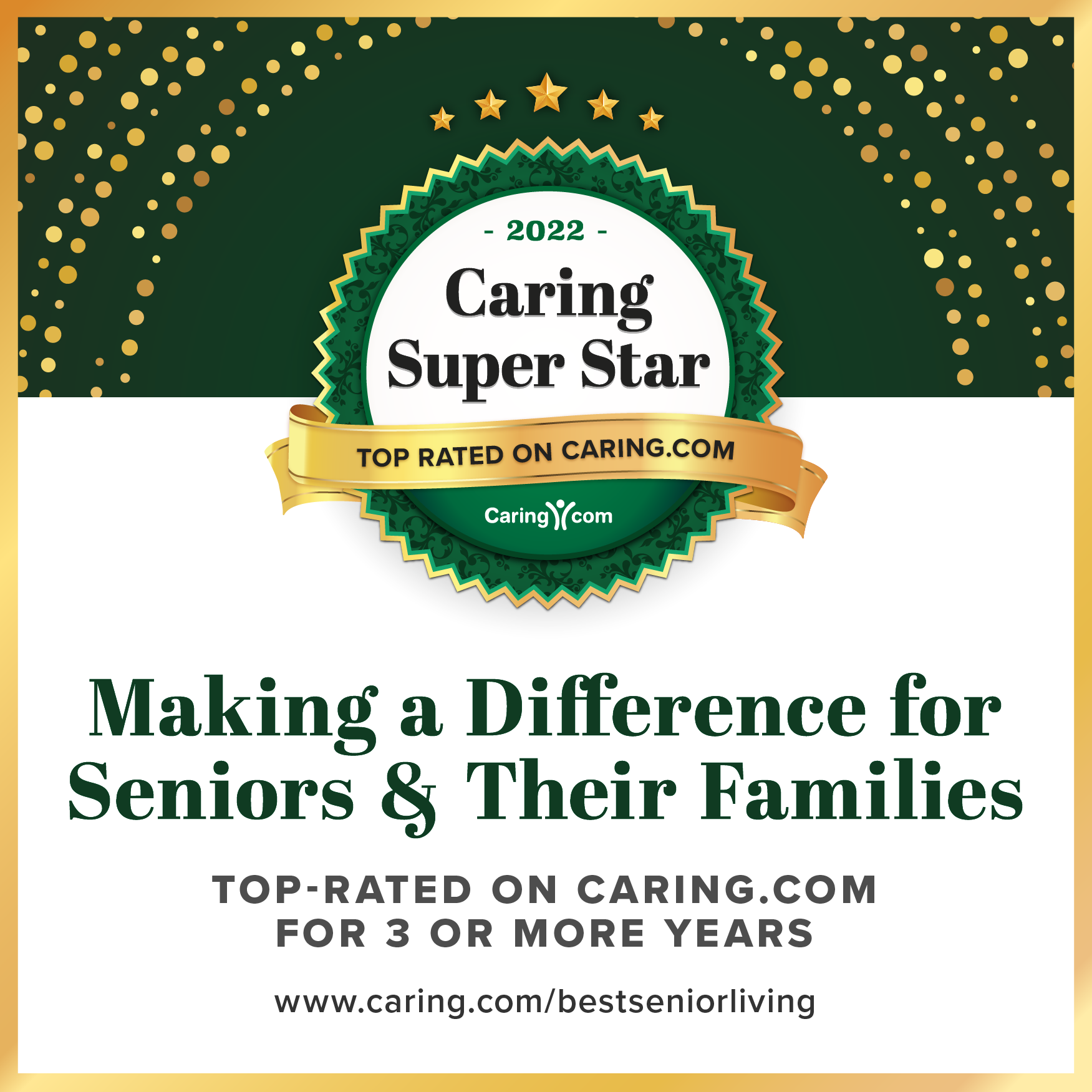 Do you have a senior family member who requires assistance?
Visiting Angels of Lewisburg is here to assist you if you are caring for a loved one who lives alone. To learn more about our one-on-one care, contact us by clicking one of the buttons below.