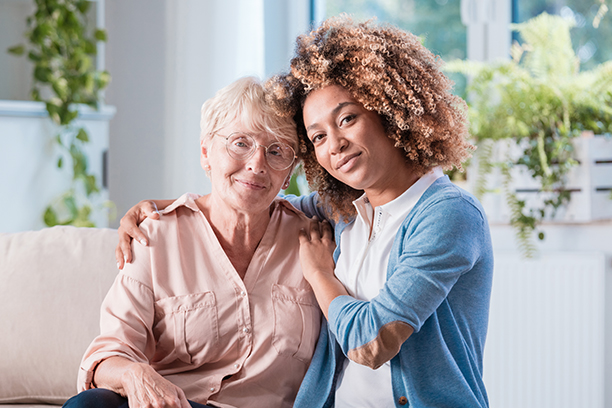 Are You Seeking a Long-Distance Home Health Aide in Greater Lewisburg, PA?
Visiting Angels' Home Health Aides Makes Long-Distance Care Easy in Lewisburg, Muncy, Williamsport, Danville, and Surrounding Areas
Finding the right home care services for an elderly family member is challenging enough when you live nearby. When you live hundreds of miles away, finding the right home health aide service might seem to border on impossible. As a premier senior home care service, we at Visiting Angels of Lewisburg understand the difficulties associated with finding senior care from a long distance away.
We Offer Long-Distance Care Services
It is not unusual in our modern world for family members to live far apart from each other. When the kids grow up, they head off across the country for college or to follow up on a job offer. There are plenty of reasons why kids tend to move far away after they graduate.
Moving far away is not something limited to the younger crowd. Many retired seniors have winter homes that are hundreds of miles away from their families. Others simply pack up and make a permanent move to their home in the sunshine.
At Visiting Angels of Lewisburg, our goal is to make it easy for you to find superior home health aide services for your loved one in Lewisburg, PA and the surrounding areas. We have developed our long-distance caregiving services to make it possible for you to overcome the issue of distance. No matter how far you live from your loved one, we can coordinate with you to ensure that they receive the elderly care they need.
How Long Distance Care Works
If you have an elderly loved one in need of long-distance senior care services, here are a few of the many ways Visiting Angels of Lewisburg can help:
Easy Contact – To reach us, simply pick up the phone and dial 570-768-4747 from anywhere in the country. You will be placed in contact with one of our experienced care coordinators to go over any questions you may have about our services in Lewisburg, PA and the surrounding areas.
Coordinated Consultation – we offer a free, home care consultation with your loved one that can be conducted from the comfort of their home or nursing facility. This is followed by a phone consultation with you to discuss our findings from the initial meeting. We can include family members in the conversation if everyone is pitching in to help set up their care plan.
The Perfect Home Health Aide – we work hard to match your loved one with the perfect home health aide. One who is compassionate and has the skills needed to meet the non-medical needs of your loved one.
Regular Updates – once your loved one's care services begin, we will provide you with regular updates via phone or email. We will let you know how they are doing physically, emotionally, and mentally. If we notice any significant changes in their health, you be notified immediately.
Drop-In Visits – we have supervisors make random drop-in visits to make sure your loved one's care is up to par and they are happy with their caregiver and services. We also call on a regular basis to check up on your loved one. Our office maintains an after-hours hotline that can be used by family members in case of emergencies and other urgent situations.
Contact Visiting Angels of Lewisburg
Are you looking for long-distance care services for your loved one? Give us a call today at 570-768-4747 and let us help you find the perfect home health aide for your loved one.
Serving Williamsport, Lewisburg, Danville, Lock Haven, Sunbury and the Surrounding Areas
Visiting Angels
LEWISBURG, PA
4650 Westbranch Hwy #110
Lewisburg, PA 17837
Phone: 570-768-4747