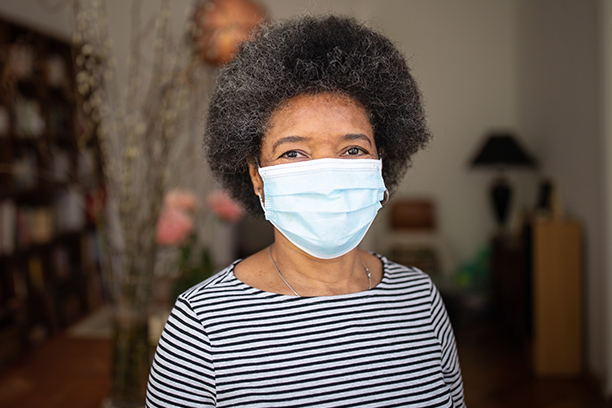 Do You Have Questions About Alzheimer's Disease? Our Homecare Experts in Greater Lewisburg, PA Have Answers!
Visiting Angels of Lewisburg Answers the Areas' Most Pressing Questions About Alzheimer's Homecare
Finding out that one of our loved ones has been diagnosed with Alzheimer's disease tends to bring with it a lot of questions. What is Alzheimer's, what are its symptoms, and what type of homecare is available? To help answer many of these questions, our agency has put together a few answers to the many questions you have.
1. What is Alzheimer's Disease?
Alzheimer's disease is slowly progressing degenerative disease that affects a person's cognitive and physical abilities. Currently, there are approximately 5.5 million people in the U.S. suffering from this debilitating disease. It is a terminal disease with an average post-diagnosis life expectancy of 4-8 years. It is the 6th leading cause of death in this country.
2. What is the Difference Between Alzheimer's and Dementia?
Alzheimer's disease is one of many different forms of dementia and accounts for up to 80% of all cases of dementia. However, one can have dementia and not have Alzheimer's, but one cannot have Alzheimer's without having dementia.
3. What Are the Risk Factors for Alzheimer's Disease?
There are many risk factors of Alzheimer's disease, but the most common are:
Age – most of those diagnosed are over 65 years of age.
Genetics – a family history of Alzheimer's increases the risk.
Heart health – diabetes, high cholesterol, hypertension, cardiac arrest, and stroke can increase your risk.
Others include - exposure to air pollution, heavy drinking, heavy smoking, high-stress levels, history of head trauma, and sleeping problems.
4. What Are the Symptoms of Alzheimer's Disease?
While there are many symptoms of Alzheimer's disease, these are among the most common:
Loses things and becomes lost more easily
Becomes confused with names
Difficulty with simple problems
Struggling to complete routine daily tasks
Behavior changes including irritability, irrational behavior, and depression
Short-term and long-term memory loss
Problems with mixing up words or forgetting them when talking
Confusion, especially about dates and times
5. How Does Alzheimer's Disease Progress?
In most instances, the progression is so slow that it tends to go undiagnosed in its mildest stages, but the progression is:
Mild – hardly noticeable at this stage does not have much impact on a person's life.
Moderate – confusion, difficulty remembering what words to use, and some memory loss.
Severe – loss of both short and long-term memory, the ability to speak or understand what others are saying, and the ability to take care of themselves often requiring the services of a homecare agency.
6. Has a Cure Been Found for Alzheimer's Disease?
At the current time, despite significant research, no cure has been found for this condition. Doctors continue to work towards a better understanding of this disease in search of a cure.
7. What Care Options Are There?
While your loved one is in the mild or moderate stages of Alzheimer's, they can often be cared for by their family. Once they have reached the severe stage, care by a homecare agency such as Visiting Angels of Lewisburg is often required as this will allow them to continue living at home rather or you can move your loved one into a nursing home.
Contact Visiting Angels of Lewisburg
To learn more about care for your loved one after they have been diagnosed with Alzheimer's disease, contact our homecare agency in Lewisburg and the nearby areas today!
Serving Williamsport, Lewisburg, Danville, Lockhaven, Sunbury and the Surrounding Areas
Visiting Angels LEWISBURG, PA
4650 W Branch Hwy #110
Lewisburg, PA 17837
Phone: 570-661-4646