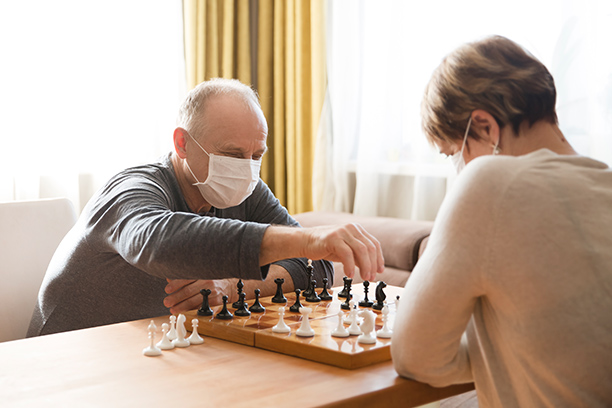 Not Sure Which At Home Care Provider is Right for Your Family in Lewisburg, PA or Surrounding Area?
Visiting Angels provides companion care to seniors in Lewisburg, Williamsport, Muncy, Danville, and the surrounding areas.
If you have an elderly relative who lives alone, you worry about their health daily. Are they capable of meeting their requirements? Is there enough fresh food for them? Do they remember to take their prescriptions regularly? Visiting Angels of Lewisburg can help you relax and provide holistic assistance for your physical, mental, emotional, and social well-being.
What is Companion Care?
Physical, mental, emotional, and social health issues have all benefited from companionship care. Seniors who receive one-on-one care have been shown to have less despair, anxiety, and social isolation, which can have long-term negative mental and physical health consequences.
At Visiting Angels of Lewisburg, we match your family with a caregiver based on personality, humor, values, and temperament, not just skill or specialty. Our business revolves around the relationships we form with our clients and caregivers. Your loved one will feel more comfortable dealing with that caregiver and obtaining personal care support if you find the correct match.
Your loved one's care plans are personalized
Visiting Angels of Lewisburg has assisted families of all shapes and sizes in Lewisburg, Williamsport, Muncy, Danville, and the surrounding areas with companion care. We've discovered that every family is different, and every care plan we provide is also different since it's customized for you. The schedule, budget, and care services of your loved one's care plan are always within your control.
Our caregivers can assist with the following tasks:
Mobility assistance, repositioning, and the usage of mobility devices
Using community resources such as senior centers, day centers, and other community resources
Meal preparation and planning
Help with going for a walk in the park or getting a coffee in the morning.
Reminders for taking medications and creating a regular schedule
Light housekeeping, washing, and linen changes are all available.
Transportation to doctor's appointments, community activities, and other destinations is available.
Each of these services is included in any care plan, whether it's respite care, transitional care, Alzheimer's or dementia care, end-of-life care, or a variety of other services.
Do you have an aging loved one that needs your help?
Visiting Angels of Lewisburg is here to assist you if you are caring for a loved one who lives alone. To learn more about our senior care, contact us by clicking one of the links below.
Serving Williamsport, Lewisburg, Danville, Lock Haven, Sunbury and the Surrounding Areas
Visiting Angels
LEWISBURG, PA
4650 Westbranch Hwy #110
Lewisburg, PA 17837
Phone: 570-768-4747