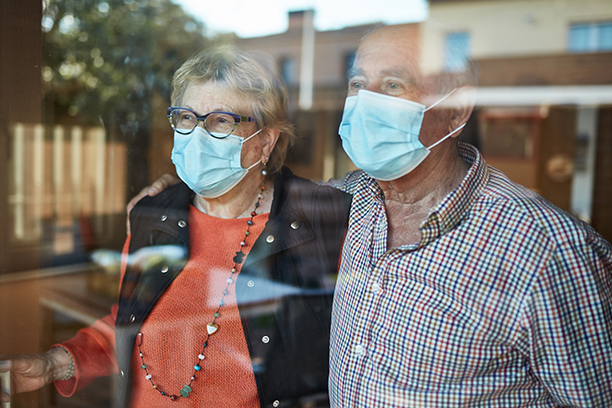 Alzheimer's Services in Lewisburg, PA and the Surrounding Areas
Visiting Angels of Lewisburg's Alzheimer's Services Can Help Seniors with Cognitive Decline
Is your family facing a diagnosis of Alzheimer's or dementia? A diagnosis of Alzheimer's or dementia often comes with confusion, stress or anxiety. Where do you turn for help? How long will you or your loved one be able to live alone? What will the future hold? If you or a loved one has been diagnosed with Alzheimer's or dementia, now is the time to consider Alzheimer's services from Visiting Angels of Lewisburg.
Visiting Angels of Lewisburg has the experienced caregivers your family needs to cope with a future that includes Alzheimer's or dementia. Our caregivers have participated in advanced training sessions focused on caring for individuals with Alzheimer's and dementia. Our advanced training and qualification program was developed in conjunction with the Alzheimer's Foundation of America and is one of the few of its kind in the nation. It provides a wealth of information and special skills that makes our caregivers uniquely qualified to provide Alzheimer's services to families in the Lewisburg PA area.
Families in the Lewisburg or the surrounding area coping with dementia or Alzheimer's often wonder when to begin care services. We believe it is never too early or too late to start Alzheimer's services. Beginning care services soon after diagnosis can be helpful. Early intervention care allows ample time for the client and caregiver to develop a relationship and to establish rapport before the disease progresses. Care that begins after the illness progresses provides valuable assistance to both the client and the client's family. No matter how far your Alzheimer's has progressed, it is important you receive the care that allows you to maximize your quality of life. Our Alzheimer's care services will provide this essential quality of life care.
When you choose Visiting Angels of Lewisburg as your Alzheimer's services provider, you can rest assured your loved one will be treated with respect, dignity and compassion. Our caregivers will provide attentive care based on your loved one's needs. Our team will follow up with your family to ensure everyone is kept abreast of any changes in your loved one's health and well-being. Our commitment to proactive communication and care will ensure you always know how your loved one's care is progressing.
We invite you to call our Lewisburg office today to learn more about our Alzheimer's care services. You don't have to manage an uncertain future alone. Our team of dedicated, professional caregivers will be by your side with quality Alzheimer's care services.
Serving Williamsport, Lewisburg, Danville, Lockhaven, Sunbury and the Surrounding Areas
Visiting Angels LEWISBURG, PA
4650 W Branch Hwy #110
Lewisburg, PA 17837
Phone: 570-661-4646