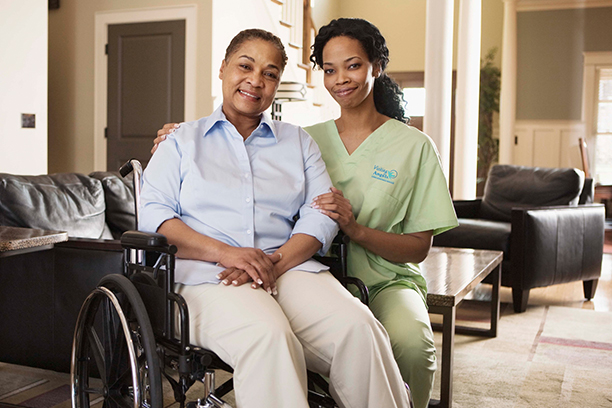 Do You Need Home Care for an Elderly Loved One Who Lives Alone in Lewisburg, PA or the Surrounding Area?
Home Care Explained by Visiting Angels of Lewisburg
If you and your family are struggling to meet the needs of an aging loved one, home care can help. When you choose Visiting Angels of Lewisburg, one of our expert caregivers will work with your family and your loved one to assist with day-to-day tasks and improve the quality of life for your aging loved one.
How Our Care Helps
It can be difficult to allow a stranger into your home or the life of your loved one. But home care also makes it easier for seniors to live independently, longer, and to remain in their own homes. We work hard to find a caregiver who will be a right fit for your loved one and your family, not just because of expertise or specialization but also because of personality and temperament. The relationships our clients and our caregivers build are at the heart of our business, and we value our ability to find someone who will connect with your loved one and your family.
Services We Provide
Visiting Angels of Lewisburg has provided in home care to hundreds of families throughout the area. We understand that each family has their own schedule, needs, preferences, and personalities. We take the time to get to know you, your situation, and your family, and then we will help you build a custom care plan that includes solutions for all the areas of care that your aging loved one needs. We can provide:
Companion care. This includes assistance with day-to-day tasks, such as meal preparation, errands, transportation to medical appointments, and personal grooming.
Transition care. After a surgery or hospital stay, coming home again can present new challenges. Transition care can help our clients continue healing and stay healthy after a surgery or other medical event.
Respite care. Family caregivers may need to step away from their responsibilities for periods of time and respite care can fill that gap. Our caregivers will work with you to continue providing loving care to your family member while you are away.
Alzheimer's and dementia care. Clients experiencing degenerative cognitive diseases require specialized resources to feel safe and happy. Our experienced caregivers will work with your loved one in their home to maintain their habits, help them feel secure, and make sure their daily needs are met.
End of life care. Our caregivers can help guide your family through the end of life process, providing additional support for your aging loved one and you.
Contact Visiting Angels of Lewisburg

Learn more about in home care by contacting our Lewisburg agency today at 570-768-4747. We will consult with you about your schedule, the care you need, and the cost of your care plan. One of our care coordinators will schedule an in-home visit so that we can better understand your needs and your family. And we will then coordinate a meeting with a caregiver we think will be a good fit, based on their experience and their personality. Call Visiting Angels of Lewisburg today to learn more about our care in Lewisburg and the neighboring communities.
Serving Williamsport, Muncy, Lewisburg, Danville, Middleburg, Mifflinburg, Selinsgrove and Sunbury
Visiting Angels Lewisburg, PA
4650 West Branch Highway #110
Lewisburg, PA 17837
Phone: 570-768-4747