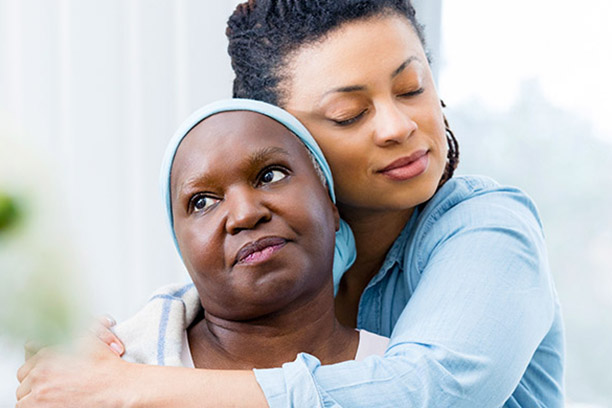 Supportive End of Life Care in Lewisburg, PA and the Surrounding Area
Visiting Angels provides essential end-of-life care in Lewisburg, PA
In the final stages of a person's life, end-of-life care services can offer much-needed support. Caregivers provide emotional support and help you and your family cope with the loss of a loved one.
Although it is a natural part of our human experience, death is still difficult to deal with and experience. Now that many individuals are choosing to spend their final days at home, end-of-life care must be available to those who need it most, their loved ones. As a result, caregivers and healthcare providers are often ill-prepared for this element of care.
Our belief at Visiting Angels is that every family deserves the assistance they require as a loved one nears the end of life. Our caregivers will do everything they can to ensure that your loved one is as comfortable as possible during this difficult time. Hospice care is not part of our services, but our caregivers can assist others who provide it. We'll be here for you and your family whenever you need us.
Providers of End-of-Life Care
End-of-life care is commonly required when a loved one is diagnosed with a short life expectancy. Taking care of loved ones often falls to family members when it comes to taking care of loved ones. Aside from the apparent physical and emotional strains, you may find yourself in a situation where you can't handle all these obligations on your own. Visiting Angels can be helpful.
End-of-life care services can provide you, your family, and your loved one with the assistance you need near the end of your journey. Through our Life Care Navigation collection of senior care services, Visiting Angels assist the elderly. Practical Care Tips for the End of Life, a program outlining our strategy, explains how we intend to proceed. This program aims to offer caregivers the knowledge they need to help their patients and their families cope with transitions.
Visiting Angels exceptional care
The care provided by Visiting Angels is centered on the needs of each client following these standards. Your loved one's comfort and well-being are the primary considerations in this care. A caregiver's role is to offer companionship and emotional support in the form of non-medical assistance with daily activities such as getting dressed, brushing one's teeth, and taking a shower or bath.
The same goes for family caregivers, who are supported by providing them with time off and assistance when needed. Private duty care, cooking, cleaning, grocery shopping, and running errands are just some of the chores we take on. Family caregivers can turn to our Visiting Angels for emotional support or a helping hand if they feel overwhelmed.
Providing compassionate support and care
Visit Visiting Angels to get the compassionate attention and assistance you need during this challenging time in your life. We invite you to contact your local Visiting Angels for assistance in locating the best care services for your loved one. We can answer any questions you may have about Visiting Angels, and we'll help you schedule an in-person meeting with a care director.
There is no charge for a consultation with a Visiting Angels care director to learn more about our services in Lewisburg and the surrounding areas.

Serving Williamsport, Lewisburg, Danville, Lock Haven, Sunbury and the Surrounding Areas
Visiting Angels
LEWISBURG, PA
4650 Westbranch Hwy #110
Lewisburg, PA 17837
Phone: 570-768-4747