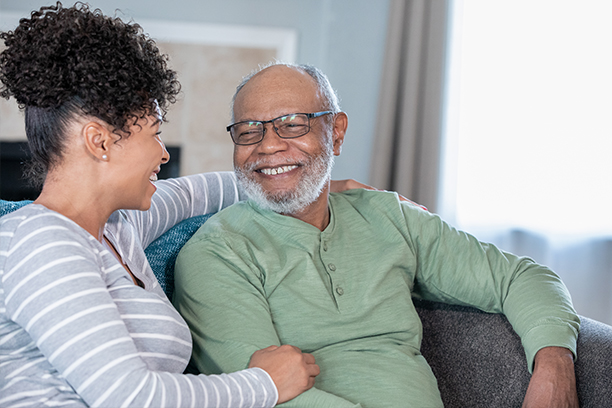 Learn About the Wonderful At-Home Caregivers from Visiting Angels McKinney
At Visiting Angels McKinney, our at-home caregivers are highly valued members of our team. All of our caregivers are our employees and part of the Visiting Angels family. We take special care in going above and beyond what are considered to be "industry standards" as well as State Requirements by selecting only the best caregivers in McKinney, Allen, Frisco, Prosper and throughout Collin County, TX, to work with us.
Caregivers who join the Visiting Angels McKinney team must provide verifiable documentation of their credentials, training and specific hands-on experience. In addition, we require all caregivers to have positive responses from verifiable industry references. An individual's past experience is often a good indicator of future performance. For this reason, we only seek out senior care providers with independently verifiable references. That way, we can reassure families that their senior loved ones are receiving top-notch care at home from experienced and compassionate at-home caregivers.
"Visiting Angels continues to hold their own during this unprecedented time in our history. They have followed a strict regimen of CDC guidelines. As a health care provider, I have been familiar with many home health care agencies, and I can truthfully say they have weathered the storm well and continue to provide top-notch care to our beloved senior population."
- Peggy W.
"The Visiting Angels McKinney team have been extremely accommodating in the care of my mom. Over the years she has had numerous caretakers and all brought kindness, respect and professionalism to her care. Many thanks to the team and we sincerely appreciate all you've done."
- Chris S.
Why Count on Our At-Home Caregivers?
All caregivers undergo extremely rigorous background checks:
National criminal background check
Federal and State level background check

Social Security Number validation
Sex Offender Registry checking
Local multi-county criminal background checks
Department of Motor Vehicle checks
Multiple names and alias checks
In addition, we ensure that our caregivers demonstrate good character while on the job. We specifically look for at-home caregivers who have highly valuable characteristics in the senior care industry like dedication, creativity and good judgement. At Visiting Angels McKinney, we believe a caregiver's values and character traits are equally as important as their previous experience.
Drug Screening
Before any potential at-home caregivers have the opportunity to work on our team, they must first undergo a mandatory drug screen. While most agencies simply state they do "for cause" testing, all of our caregivers are informed and know that they are not only screened at the point of hire but randomly throughout their employment.
Orientation and In-Service Education
After we have carefully screened and interviewed a prospective caregiver and we have determined they are worthy to be one of our "Angels," we bring them in for an in depth Orientation Session. Our Orientation Session not only covers all the policies and procedures of our organization, but also includes a section on In-Home Safety Awareness.
If there is one thing that we have learned it is that if you expect great things from your team you must educate them to meet that expectation. Hiring "experienced" caregivers should not replace an initial orientation and ongoing education. Our at-home caregivers attend In-service Education on topics such as Dementia and Hospice to keep their skills sharp.
Phone Check-In Policy
How do you know that your caregiver is providing care when they are supposed to be? Visiting Angels McKinney has a phone check-in policy. The caregivers are required to clock in by phone when they arrive at your home. We are aware of exactly when a caregiver arrives by that phone call. If the caregiver has not arrived within 10 minutes of a scheduled shift, we are on the case taking proactive measures to ensure that a visit is not missed.
Quality Assurance
Not only does Visiting Angels McKinney put in place an incredibly strong filtering system when hiring at-home caregivers; but when caregivers are providing care we schedule unannounced drop-in's called "Quality Assurance Visits." We like to catch our caregivers doing a great job. After these visits, we will call the appropriate family members to bring them up-to-date on how their loved ones are doing and make any necessary changes.
If you'd like to learn more about our team of at-home caregivers, please call 214-491-1999 or contact us.
Serving McKinney, Allen, Frisco, Prosper and Other Communities in Collin County, TX
Visiting Angels
MCKINNEY, TX
4500 Eldorado Pkwy #1500
McKinney, TX 75070
Phone: 214-491-1999
Fax: 469-519-7897
021334