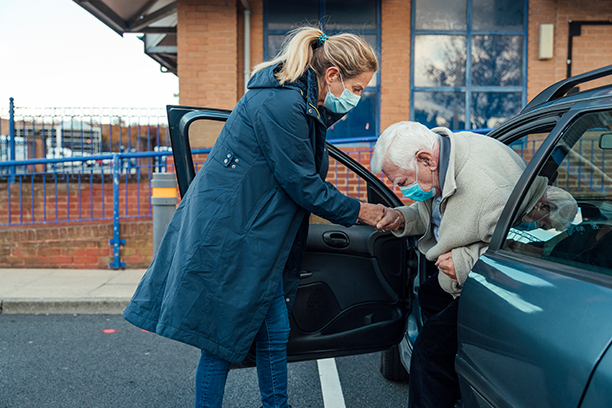 Local Resources for Seniors in Collin County, TX
Visiting Angels McKinney has been providing exceptional senior care services in Collin County for over a decade. We're committed to providing home care that enriches the lives of independent seniors in McKinney, Allen, Frisco, Plano, Prosper, and the surrounding areas. Part of supporting independent senior living is providing access to and information about local resources that complement our home care services.
In order to live a full, healthy life, it is important for seniors to remain active, participate in their community, and feel a sense of purpose. There are a multitude of senior resources in Collin County designed to help seniors and their families. Check out some of the local resources that may support your loved one's lifestyle and your family's unique needs.
Health & Wellness
Meals on Wheels Collin County | 972-562-6996
It's more than meals! The organizational goal of Meals on Wheels is to assist area seniors in remaining independent in their homes, to promote socialization, and to prevent premature institutionalization.
Seniors Blue Book | 972-382-9900
This online database provides access to resources for aging well including community resources and services, senior housing, and feature article exploring a variety of senior care topics.
The Senior Source | 214-823-5700
Since 1961, The Senior Source has served greater Dallas as the go-to nonprofit for aging services that assist and connect older adults to resources, to opportunities, and to independence.
The Texas Ramp Project | 214-675-1230
The Texas Ramp Project creates and supports a network that builds wheelchair ramps for people with disabilities who are economically disadvantaged.
Wellness Center for Older Adults | 972-953-7669
For over 35 years the Wellness Center for Older Adults has been addressing the needs and concerns for our older adult population in Collin County. The Wellness Center offers health services, counseling programs, social services and event opportunities.
Activities
Allen Senior Center | 214-509-4820
Frisco Senior Center | 972-292-6550
McKinney Senior Center | 972-547-7491
Sam Johnson Recreation Center | 972-941-7155
Community & Government
Alzheimer's Association - Greater Dallas Chapter | 214-827-0062
This chapter of the Alzheimer's Association serves those living in our communities with Alzheimer's disease and their families. The Alzheimer's Association provides education and support for people living with Alzheimer's their families, and dementia care providers.
Area on Aging - North Central Texas | 1-800-272-3921
The North Central Texas Area Agency on Aging serves adults age 60 and older and their family caregivers. This organization strives to create and maintain a network of health and social services that provide information, education, and direct services that help families make informed decisions.
Collin County Committee on Aging | 972-562-6996
The Collin County Committee on Aging provides information for seniors, caregivers, health care professionals, and advocates.
Collin County Health Care Services | 972-548-5500
The Collin County Health Care Services provides quality, preventative Public Health Services to county residents. This includes immunizations, prescription assistance, and steps for planning for natural disasters.
Collin County Veteran Services | 972-881-3060
Provides assistance, guidance, and representation in the application process of Veterans Affairs and state benefits. This includes advocating for the veteran and their dependents.
DART Rides | 214-828-6717
DART Rides is a transportation assistance program for registered residents of qualified cities or ZIP codes who are age 65 or over OR have a certified disability. Enrollment is required.
McKinney Senior Services Alliance | 972-542-0163
The Senior Services Alliance is a network of Chamber business professionals focused on being a resource to educate and serve the senior community and their families. Whether the need is immediate or planning for the future, the Senior Services Alliance directly contributes to the Point of Need on the continuum of care and adds to the quality of life and promotes aging in place.
Texas Aging and Disability Resource Center |
The Texas Aging and Disability Resource Centers (ADRCs) are visible, trusted places where the elderly and those with disabilities can go to get information and one-on-one counseling on the full range of long-term services and supports available in Texas.
Serving McKinney, Allen, Frisco, Prosper and Other Communities in Collin County, TX
Visiting Angels
MCKINNEY, TX
4500 Eldorado Pkwy #1500
McKinney, TX 75070
Phone: 214-491-1999
Fax: 469-519-7897
021334