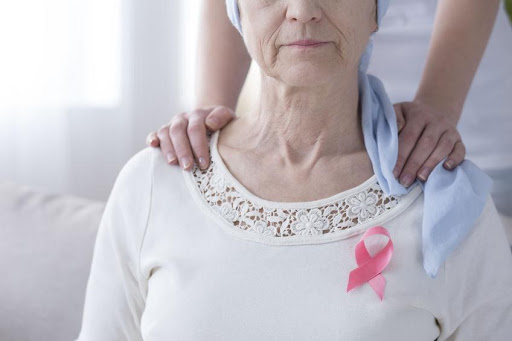 How Breast Cancer Affects the Body
According to the Centers for Disease Control and Prevention, more than 264,000 women and 2,400 men are diagnosed with breast cancer yearly, making it one of the most common cancers in the United States, especially among women. Learning how breast cancer affects the body can help you identify symptoms, seek early treatment, and increase your chances of a full recovery.
What is breast cancer?
Breast cancer is cancer that starts in the breast. There are different types of breast cancer, the most common of which are invasive ductal carcinoma and invasive lobular carcinoma.
Invasive ductal carcinoma is when cancer starts in the ducts and spreads to parts of the breast tissue.
Invasive lobular carcinoma is when cancer starts in the lobules and spreads throughout the breast tissue.
Anyone, man or woman, can develop breast cancer, although it's most common in women after the age of 50. It's also more likely to develop in women with inherited gene mutations such as BRCA1 and BRCA2. Signs and symptoms can vary depending on the person, but a few warning signs include lumps in the breast or armpit, swelling of the breast, skin irritation around the breast, pain, and nipple discharge.
Affecting more than breasts
Although breast cancer starts in the breast, if left untreated, it often spreads and affects other parts of the body, such as the liver, lungs, bones, brain, and muscles. In the later stages of breast cancer, people may develop tumors throughout the lymphatic system, affecting the lungs and leading to a chronic cough or shortness of breath. Tumors in the lymphatic system can also affect the liver, leading to jaundice or abdominal discomfort.
In some cases, breast cancer spreads to the skeletal, nervous, and muscular systems, causing stiffness, joint pain, or restricted movements. If the skeletal system is affected, it can increase the risk of bone fractures and other injuries. Breast cancer that spreads to the brain can affect the nervous system and cause various neurological effects like confusion, headaches, memory loss, speech difficulties, and seizures.
Cancer is something you shouldn't have to go through alone. If you're looking for resources in Mobile, browse the American Cancer Society's directory of programs and services throughout Alabama.
How Visiting Angels can Help
If you're an older adult with breast cancer or another condition making it difficult to care for yourself, the team at Visiting Angels can help. Our professional caregivers assist seniors with various nonmedical activities to keep them safe and comfortable at home. Tasks include personal grooming, medication reminders, light housekeeping, mobility assistance, and transportation.
Our Mobile office works with seniors in Mobile and the surrounding area. If you'd like to learn more about our services or wish to schedule a complimentary consultation, send us a message or call 251.345.4100.