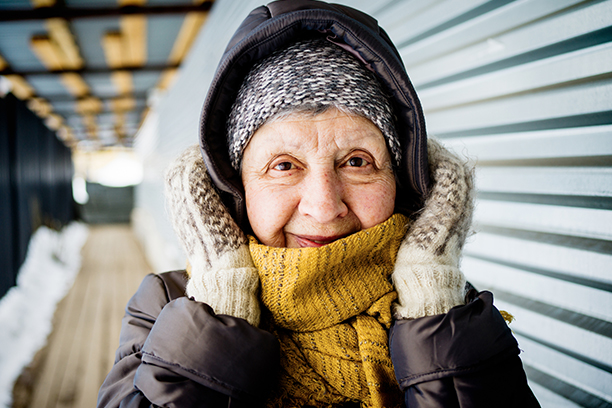 About Visiting Angels Mobile Home Care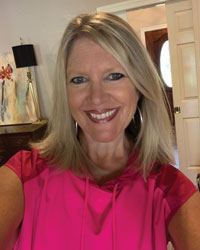 Nancy Magruder Gambill has been in the medical field for over 25 years. As a Registered Nurse and Case Manager, she has extensive experience in assessments, coordination of care, and evaluation and advocacy for options and services that adequately meets the needs of those she serves. Prior to joining Visiting Angels as a Client Care Manager, she serviced the community as a Hospice Care Consultant, Complex Care Case Manager, Long Term Care RN, and RN Supervisor for a large, local practice. Her primary focus is working with seniors and their families to ensure challenges and needs are met.
Born and raised in Mobile, Nancy graduated from McGill-Toolen Catholic High School, and subsequently earned a Bachelor's Degree in Nursing from the University of Mobile.
"I have very strong ties to my community, and my heart is and will always be a part of where I was born and grew up. My grandparents were, and my parents remain such an integral part of my life. As they aged, I learned the value and importance of addressing their needs with quality care. It led me to my career choice, and I hold true to the golden rule of having empathy for every person's life and situation, and treating them like family.
I am married, and have twin boys, and beam with pride every time I talk about them (which is often). I love spending time with my family and friends, and in a house full of boys, have learned to love the outdoors, especially fishing and hunting. I am a member of St. John Catholic Church, and participate in many community activities, as well as St. Jude Children's Research Fundraising events"
Visiting Angels Mobile home care agency is the preferred provider of senior care services for families throughout Mobile, AL
At Visiting Angels, our senior care experts are devoted to helping older adults age in place and retain their independence throughout their golden years. We share the same values as other agencies in our network and our mission is to provide your loved one with the best possible care in the area.
We are well aware that, when it comes to elderly care, you want nothing but the absolute best for your loved one. You want a qualified, friendly and trustworthy caregiver who will assist your loved one with respect and compassion. You want flexible, personalized care that you can easily afford.
Our dedicated caregivers can provide you with all of this - and more. At Visiting Angels Mobile home care, our team of caregivers consists of trained, experienced professionals who love helping others and wish to make a real difference in the lives of seniors in Mobile. We will help you choose the perfect caregiver for your loved one, taking into account various factors such as your loved one's age, interests, preferences and more.
Personalized and Compassionate Care from Visiting Angels Mobile Home Care Agency
As our caregivers are all trained and have years of experience helping seniors, we are able to provide a myriad of senior care services. We tailor our services to fit your needs and schedule, so you can opt for short-term or long-term care, as well as hourly, overnight or 24-hour care.
Our services include assistance with activities of daily living - these are all those daily activities and tasks we need to perform to lead a quality life. We can provide respite care, companion care, personal care, meal planning and preparation, light housekeeping, medication and fluid reminders, running errands, transportation and much, much more. What is important is that your loved one's care plan will be developed to perfectly match their needs, meaning they can combine or adjust services in any way they please.
Whatever type of care you choose, with Visiting Angels Mobile home care agency, you can be certain that our dedication to your loved one's well-being will always remain at the highest possible level. Our team will closely work with your family to make sure you are satisfied with the care provided and we will always be there to answer your questions or help you in any way that we can.
With our in-home senior care services, your loved one can remain at home safely and comfortably for years to come. Let us be your caregiving partner and help your loved one enjoy their senior years in Mobile, AL. Give us a call today to learn more about us and how we can help.
Serving Mobile and the Surrounding Area
Visiting Angels
MOBILE, AL
5901 Airport Blvd #204
Mobile, AL 36608
Phone: 251-345-4100
Fax: 251-345-4766