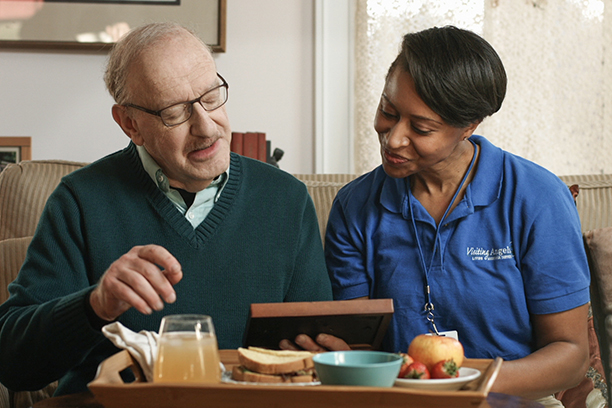 Dedicated Home Care Providers for Seniors in Mobile, AL
Home care providers from Visiting Angels in Mobile, AL can improve your loved one's quality of life while maintaining their independence
Here at Visiting Angels Mobile, we understand that you want to age in place, in the comfort of your own home. We also know that there is plenty of research out there supporting your decision. Unfortunately, you may be facing some challenges that may be making it hard for you to fulfill your wishes right now. Thankfully, our senior caregivers have paved the way, making it easy for older adults to continue living in their own homes for as long as they choose.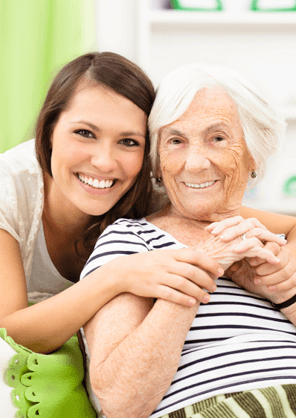 Compassionate Home Care Providers in Mobile
Although we are one of multiple caregiving agencies in the area, we are certainly different from the rest of the pack. We love the work that we do and we take great pride in it. One of the things that makes us particularly different from other senior care providers in Mobile, AL is the fact that we have the best caregivers around. We hire only the most competent professionals to look after our clients and only after they pass with flying colors thorough background and reference checks.
We also make sure our home care providers are compassionate individuals who really understand the importance of looking after our elders. We feel that we have a responsibility towards our clients, not just because they are our clients, but because they are our elders. That is why we always make sure that the care they receive is compassionate and provided in a dignified environment and manner.
Our clients are our family and we truly mean that. We are committed to creating deep bonds between the seniors we care for and their senior caregivers. We believe these bonds go a long way as many older adults may have lost a spouse and many friends over the years and are in dire need of companionship. Humans are social animals and having someone around that they can talk to and trust could truly do wonders for your loved one.
Helping You Find the Right Home Care Provider
An important part of our process is selecting the right caregiver for your loved one. We do this in a series of steps as part of which we gauge to the best of our abilities which one of our caregivers your loved one is likely to form a deep bond with.
Stop looking at other professional caregiving agencies in the area and give us a call today. Our representatives in Mobile, AL are more than happy to answer any questions you may have.
Serving Mobile and the Surrounding Area
Visiting Angels
MOBILE, AL
5901 Airport Blvd #204
Mobile, AL 36608
Phone: 251-345-4100
Fax: 251-345-4766