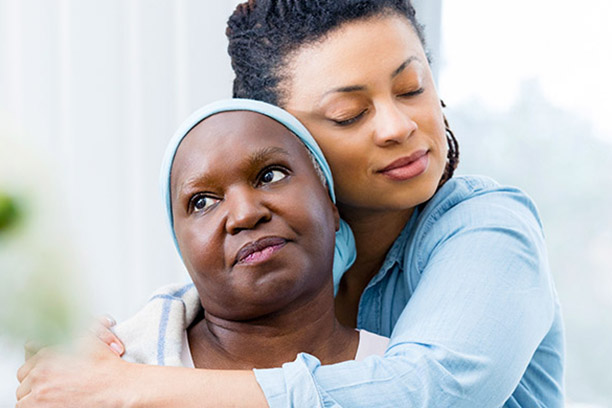 End of Life Care for Seniors in Mobile, AL
End of life care services from Visiting Angels provides much-needed comfort care for seniors and their families in Mobile, AL
The right end of life care service from Visiting Angels in Mobile, AL provides essential support during the end of life transition process for you and your family. Caregivers offer the compassionate in-home care your senior loved one needs during this difficult time.
The end of life may be a natural end to a healthy life cycle, but it doesn't make it less difficult when dealing with the loved ones who are experiencing it in your life. And while more seniors in Mobile are choosing to spend their final days at home, it is crucial that families have access to the right in-home care needed to make this part of life a little easier. However, this most important part of the caregiving service is often overlooked by many healthcare programs.
Here at Visiting Angels Mobile, we truly are believers in the fact that that every family deserves to have the best care available in the end of life transition. This is why our dedicated caregivers do everything in their power to make this period as comforting as possible for our senior clients. And while our services don't include hospice care, our supportive staff is available to provide that added care that may be needed by hospice workers and the family of the seniors in question.
Our Comfort Care Services for Mobile Families
When a loving family member is given the prognosis of a limited life expectancy, they more often than not need some form of accompanying care. In most cases, this care falls on their family members who may not be in the position to provide the needed care their loved one requires.
At Visiting Angels Mobile, our end of life care services that are available for end of life transition clients can give you and your family the needed support to navigate this phase of life. These set of services fall under our collection of programs called Life Care Navigation and is complimented by our guidelines set out in our Practical Care Tips for End of Life. Our program provides our caregivers with all the viable information needed to assist our senior clients in this difficult time.
With these guidelines, our dedicated caregivers provide a client-oriented approach to end of life care that is based in giving your senior loved one the much-needed comfort care they need in the end of life process. They provide our senior clients with the non-medical assistance such as dressing, hygiene, and bathing, as well as the companionship to avoid feelings of loneliness and anxiety that come during this time.
To get more information on how comfort care from Visiting Angels can help your family in the end of life process, feel free to contact our Mobile, AL office to schedule an in-home assessment today.
Serving Mobile and the Surrounding Area
Visiting Angels
MOBILE, AL
5901 Airport Blvd #204
Mobile, AL 36608
Phone: 251-345-4100
Fax: 251-345-4766