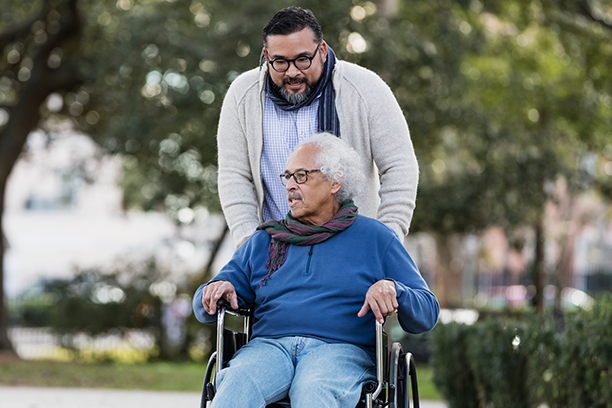 Reducing Hospital Readmissions Through a Home Health Aide in Mobile, AL
Through the Ready – Set – Go Home program, one of our home health aides can help your loved one in Mobile, AL safely return home after being discharged from the hospital and reduce the likelihood of being readmitted
At Visiting Angels, our Ready – Set – Go Home program is designed to provide a sufficient level of support to promote faster recuperation and minimize the risks of costly and dangerous readmission when senior loved ones are discharged from a hospital.
Unfortunately, the lack of an adequate support system is the main reason why many seniors do return to the hospital – as it is estimated that among seniors on Medicare, about 20 percent end up back in the hospital within a month after their initial discharge.
However, hospital re-admission is preventable. If your mom or dad is about to be discharged, the Ready – Set – Go Home program can provide them with a skilled home health aide that can assist with therapy and medication reminders, prepare healthy meals, offer transportation and accompaniment to therapies and appointments and make sure doctor's orders and important recovery protocols are followed at all times.
How Our Home Health Aides Help Mobile Seniors Return Home from the Hospital
Our home care services for seniors being discharged from the hospital are fully customized to meet the exact care needs of each client. In addition to this, we also work closely with family members and in accordance with medical directives from physicians and specialists to help boost recovery.
Visiting Angels Mobile utilizes a three-prong approach for reducing hospital readmissions:
At the hospital – Even before your loved one is discharged, we start planning their recuperation and provide your family with valuable information and guidance to help coordinate the discharge process and ease the transition.
At your loved one's home – A designated, highly trained caregiver will provide non-medical home care services during your loved one's recovery at home and meet their every need. At the same time, our care experts will work closely with family caregivers to provide some much-needed respite.
At Visiting Angels office in Mobile – From our local office, we work tirelessly to support your family and the in-home caregiver assigned to your loved one. One of our office team members can provide valuable medication and appointment reminders and help coordinate medication, equipment, and food deliveries when needed.
Learn more about how our home health aide can help your loved one during their post-hospital recovery at home by calling our Mobile, AL office today. We will be more than happy to answer any question you might have and schedule your free in-home consultation to discuss our Ready – Set – Go Home program in detail. Visiting Angels is looking forward to working with you!
Serving Mobile and the Surrounding Area
Visiting Angels
MOBILE, AL
5901 Airport Blvd #204
Mobile, AL 36608
Phone: 251-345-4100
Fax: 251-345-4766