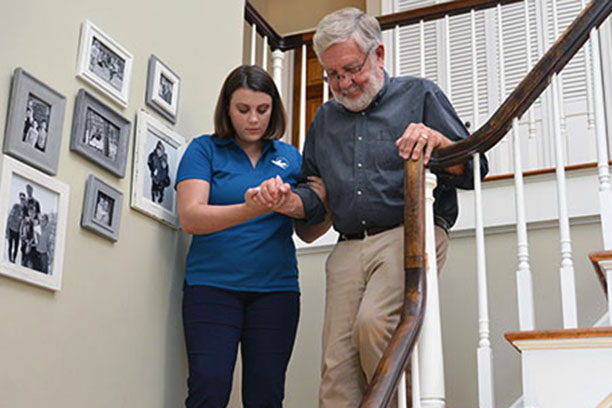 Fall Prevention Through In-Home Care Services in Mobile, AL
Falls are the leading cause for seniors losing their independence and mobility in Mobile, AL. Our in-home care services can help your loved one stay safe!
Falls are dangerous for many reasons - many of them because they can inflict physical as well as emotional harm to seniors. Even the fear of falling leads many seniors to avoid leaving their home and declining social invitations and functions. This often leads to anxious behavior patterns and feelings of loneliness. Proper in-home care services from Visiting Angels Mobile can help with that fear and the risks that come with falling.
Falls are life-altering for many reasons:
One in three adults fall each year, and one in five develop serious injuries such as broken hips, bone fractures and even concussions
Falling once usually means one is likely to fall again
800,000 and more people are hospitalized annually due to falls
Recovery times are usually over a year in long-term care facilities, and without taking proper precautions, many people who fall never get to come back home
How In-Home Care Services Help Seniors Avoid Fall-Related Risks
Falls are always the result of one of more risk factors, or something that increases the likelihood of an individual falling. These are often tied to physical conditions of people, a medical issue they may be facing or just poor home health environment. Elderly people face specific issues that make falls more likely to happen such as arthritis, poor eyesight, dehydration and other medical problems. A lack of grab bars in a person's home can greatly contribute to a person being susceptible to life-changing falls. Identifying what these risk factors are and addressing them with fall prevention solutions is one way to prevent dangerous falls from happening altogether.
Injury prevention is a crucial mission at Visiting Angels Mobile as we understand that falls continue to be a significant challenge for seniors all across the country. Our services aim to educate seniors and their families, caregivers and service providers in the dangers of falls and ways to drastically reduce the likelihood of them happening. We also understand that taking the right actions through our in-home care services is a crucial endeavor in ensuring the highest quality of life for our clients.
If you would like to learn more about our array of services and how we can help your senior loved one avoid the risks associated with falls, contact our Mobile, AL office today.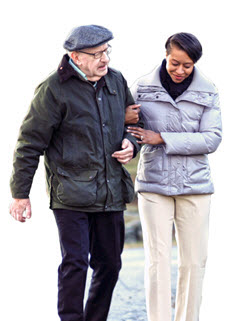 Download Your Free Safe & Steady Fall Prevention Resource Guide today.
Serving Mobile and the Surrounding Area
Visiting Angels
MOBILE, AL
5901 Airport Blvd #204
Mobile, AL 36608
Phone: 251-345-4100
Fax: 251-345-4766