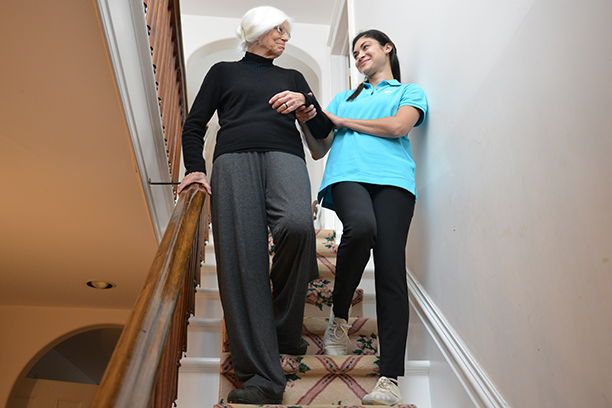 Long Distance Services
Get Personalized Senior Care in Mentor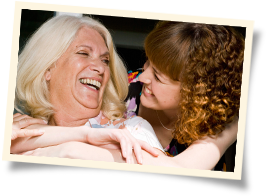 When you live far away from your parents or grandparents, it can be daunting to make decisions about their well-being. How do you look after them when you're living hundreds of miles away? How do you know if they're getting the highest quality of care? Visiting Angels Mentor can help. We offer highly customizable, one-on-one senior care services to the Mentor community.
With our broad range of services and hourly schedules, we'll walk you through every step to ensure your loved one is getting the support they need. Even if you live on the other side of the country, we'll make sure you feel connected and at ease throughout the process.
There's a reason Visiting Angels Mentor has a stellar reputation for excellent senior care and long distance services. As a locally owned and operated company, we are committed to Mentor's elderly community. We'll treat your loved ones like family – because to us, they are. That means carefully vetting and screening our team to ensure we always have the best, brightest, and most compassionate caregivers in the business. It's a crucial care principle for our senior care services.
Flexible Senior Care Plans from Visiting Angels Mentor
Before we start, we'll meet with your loved one. We'll build a personalized and highly flexible schedule of care for them. Our schedules can be easily updated and altered as needed. Care can be provided on holidays or other occasions, as well as weekends and evenings. Throughout this process, your valuable input will help us ensure we're providing the best possible support for your family member.
At Visiting Angels Mentor, we're proud of our Select Your Caregiver® senior care program. We know how much it matters to find the right caregiver for your loved one. That's why we'll find a caregiver who is ideally suited to your relative in experience and personality. Our caregivers are alert, kind, and proactive – if they notice any strange behavior from your loved one, they'll notify you immediately. We also make it easy for you to reach us. Call us anytime – 24 hours a day, 7 days a week. We'll return all client calls in 15 minutes or less. It's just another way for you to be completely connected to your loved one.
Find out more about the specialized support we offer. Contact Visiting Angels Mentor with your senior care needs today.
Serving Lake, Geauga, and Northeast Cuyahoga Counties, Ohio
Visiting Angels
NORTHEAST OH
8451 Mentor Ave
Mentor, OH 44060
Phone: 440-974-0869
Fax: 866-257-1675