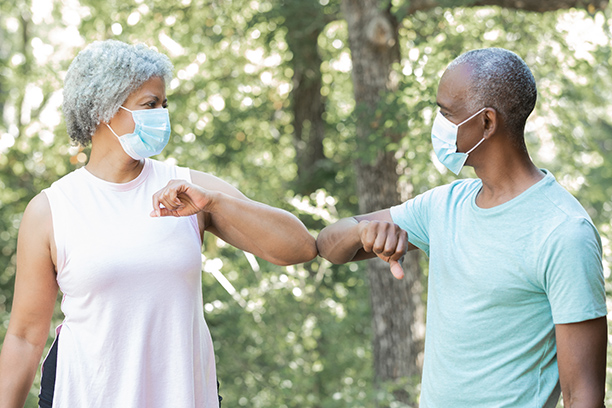 Visiting Angels of Cleveland, GA Recommends the Elderly Health Care Novel "Don't Give Up On Me"
Elderly Health Care Novel "Don't Give Up On Me!" Can Help Seniors in Cleveland and the Surrounding Areas
Don't Give Up on Me! is a great book to read if you are facing elderly health care issues for the first time (and even if you are not). Author Jan Simpson pulls you into her parents' world to help us understand the decisions we may face as we support our parents through their elder years. Hugely informative and irresistibly engaging, the book covers it all – the medical, legal, familial, and financial challenges. By turns hilarious, outrageous, and utterly moving, Jan guides us through the transition from independence to death as she juggles children, work, siblings, and her parents' needs.
Some selected advice from the book:
Legal Matters. The two most important legal documents that will help you support your parents are a durable power of attorney and a health care proxy/power of attorney. While your parents are still well, ask them to work with a lawyer to have these documents prepared. They should also talk about asset protection with a lawyer who specializes in elder law. (You can use Five Wishes for your health care proxy – see below.)
Organize Key Documents. It may take a year or more to organize key documents into files and a safe deposit box, a good project for your parents to complete if they are able. Insurance, financial, and other records should be consolidated in one place to make it easy to find paperwork. Be sure to record contact information for their lawyer, tax accountant, and other key advisers.
The Danger of Drugs. Do not underestimate the power of prescription drugs. They cure infection, dampen medical symptoms, and extend lives. However, if your parent takes more than two or three drugs, he or she is at risk for side effects and adverse interactions. Dizziness, hallucinations, constipation, and what appears to be the start of dementia can be caused simply by taking the wrong drugs, at the wrong dosing, during the wrong time of day. Because elders may see several specialists who may not coordinate their prescriptions, your parents may take ten or more different drugs. Keep a list of medications, the dosing, and the time of day taken, and have their full medication regimen assessed by a pharmacist and then by their primary care physician.
Sibling Relationships In an ideal world, siblings have strong positive relationships with their parents and will work together to support them as they age. Most often, however, one or two adult children will bear most of the responsibility. If that person is you, determine your limits and clarify the support that your siblings are wiling to provide over time.
Help for the Family Caregiver Letting go, allowing others to take charge, maintaining connections with friends, laughing, taking vacations – these actions and others are essential if one is to care for a loved one over a long period of time. If you are not the primary caregiver, then your role is to support the caregiver. Don't ask if you can help, just do it. Bring food, offer to assist with children, help with home maintenance projects, and find ongoing ways to give the caregiver relief.
Click here to buy the book Don't Give Up on Me!. Profits from the book are donated to elder care organizations.
Call us at (706) 200-1773 or email us today for a free in-home consultation with one of our experienced team members. Evening and weekend appointments available.
Visiting Angels in Cleveland, GA provides in-home elderly health care, senior homecare, elderly health care, Dementia care, Alzheimer's care and more to Clermont, Murrayville, Cornelia, Mount Airy, Baldwin, Demorest, Clarkesville, Mossy Creek, Cleveland, Fairview, Stovall Mill, Harvest, Pardue Mill, Shorts Mill, Dicks Hiss, Yonah, Helen, Sautee-Nacoochee, Turnerville, Tallulah, Falls, Wiley, Tiger, Batesville, Suches, Margret, Jones Creek, Bunker Hill, Hood, Choestoe, Town Creek, Owltown, Blairsville, Notalee Orchards, Bethlehem, Ivy Log, Young Harris, Jacksonville, Townsend Mill, Hiawassee, Macedonia, Titus, Rabun Gap, Sky Valley and Clayton, GA.
Serving Cleveland, Toccoa, Clarkesville, Clayton, Cornelia, Demorest, GA, and Surrounding Areas
Visiting Angels
CLEVELAND, GA
24 W Jarrard St
Cleveland, GA 30528
Phone: 706-200-1773