Visiting Angels of Cleveland's Caregiver Jobs for CNAs and Professional Home Health Aides
Visiting Angels of Cleveland's home health aides in Cleveland and the surrounding areas fulfill an essential role in home care, taking care of those who cannot take care of themselves. In doing so, our home health aides ensure that seniors gain the support they need to remain in their favorite place, their home. Do you take pride in caring for others? Do you find it enriching to work with older adults? If so, then Visiting Angels of Cleveland would like to speak with you today! We're looking for home health care aides who are cheerful, dependable, and compassionate, people who firmly believe in personal accountability. The best part is that we create the perfect schedule for you, working to ensure that your personal needs are met. Tell us when and where you'd like to work, and we'll make it happen!


Why One on One Care Giving?
Providing one-on-one support for our elderly clients, our assistance offers the ability to age in place in the comfort of their own home. For many of our clients, everyday activities are difficult to accomplish on their own. These are usually simple things that people often take for granted. Whether it's running errands, helping with meals, taking them out on excursions or shopping trips, laundry, personal care, or keeping the house orderly; Visiting Angels of Cleveland's aides lend a helping hand. Aside from all of these elements, we also give seniors one very crucial factor, the chance to enjoy their lives again! Truthfully, this is what's most gratifying about being one of our caregivers. As one of our highly valued home health aides, undoubtedly, this will truly grant you the greatest personal satisfaction, helping seniors find joy in everyday living.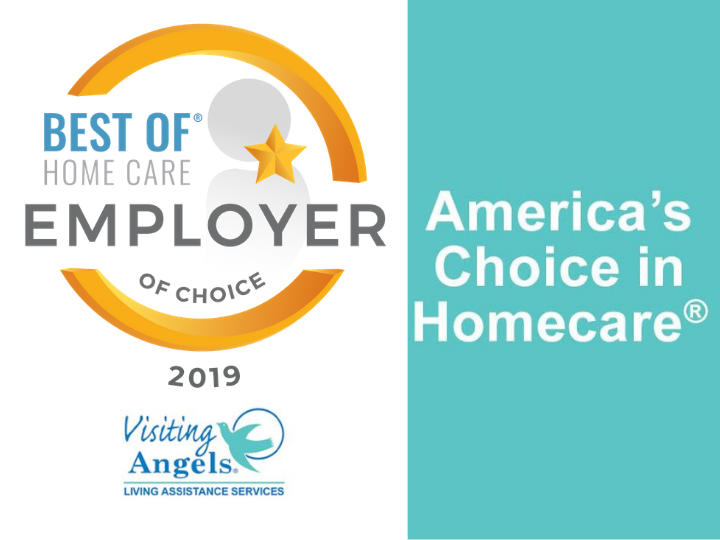 We Value Our Caregivers, So We Take Their Feedback Seriously
We value our home health aides, take their happiness to heart, and appreciate their feedback. We hired an outside company, Home Care Pulse, to audit how our angel companions feel about working for us. Now, our current care providers receive a monthly call from Home Care Pulse to provide honest, anonymous feedback regarding what they do and do not like about us. That's because we're also serious about improving what we do to ensure caregiver satisfaction.
Visiting Angels of Cleveland is honored to accept the Best of Home Care 2019 Employer of Choice Award. Thank you to our dedicated caregiver team for making this possible, we are very grateful!
Stay Up-to-Date on the Current Openings at Visiting Angels of Cleveland!


Like Us on Facebook: