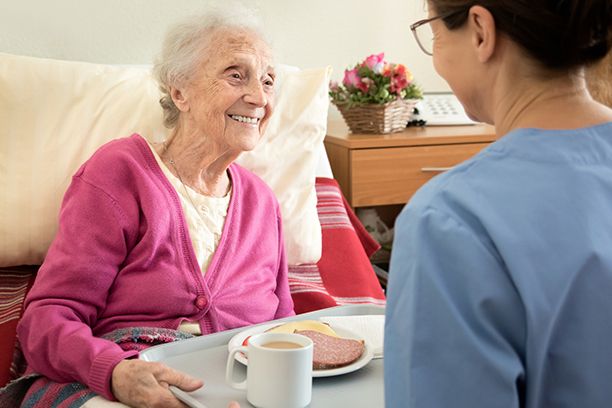 Social Care and Eldercare Services in Waldorf, MD
Visiting Angels administers eldercare services in Waldorf, MD, and the surrounding communities.
Visiting Angels understand that caring for a loved one necessitates a holistic approach. This holistic approach includes both within-the-home and outside-the-home eldercare for the client. Our social care program helps families stay connected by employing current technologies such as Facebook, Skype, FaceTime, and other platforms to keep them active and engaged.
Seniors can use digital tools to stay in touch with family and friends
Adopting a digital social life may be challenging for older persons who have trouble grasping new technology. However, recent research has demonstrated that digital technologies can provide the elderly with the following emotional and mental benefits:
Seniors can lower their depression by 20% by surfing the internet.
According to a University of Arizona study, seniors who use Facebook enhance their mental "updating" skills by 25%, enhancing their working memory.
Another study found that when respiration rates, brain stimulation, and pupil dilation were examined, seniors who visited social networking sites like Facebook had a pleasant emotional experience.
Using technology to keep seniors engaged
The Social Care Program at Visiting Angels teaches elders how to:
Make use of your cellphone.
Text, e-mail, Skype, or FaceTime are all options.
Create a Facebook page or account and use it to communicate with family and friends.
Log in, shop online, or use a search engine to get information.
Your older relative will be instructed and demonstrated how to utilize FaceTime or Skype. They will also be shown how to send an e-mail and use their phone for text messaging. They will also be taught how to obtain and search for information online, shop, and, most importantly, create and log in to their accounts. Our eldercare will teach your seniors how to utilize their phones and how to set up a Facebook account and use it to communicate with family and friends.
Work with one of our caregivers
See how Visiting Angels of Southern Maryland's senior eldercare services may assist your loved one right now. Our senior home care services understand how important social activities and connections with loved ones are to your elderly parent's health.
Serving the Tri-County Area of Charles, St. Mary's and Calvert Counties Maryland
Visiting Angels
SOUTHERN MARYLAND
50 Post Office Rd #201
Waldorf, MD 20602
Phone: 301-396-8400
Fax: 301-396-8500