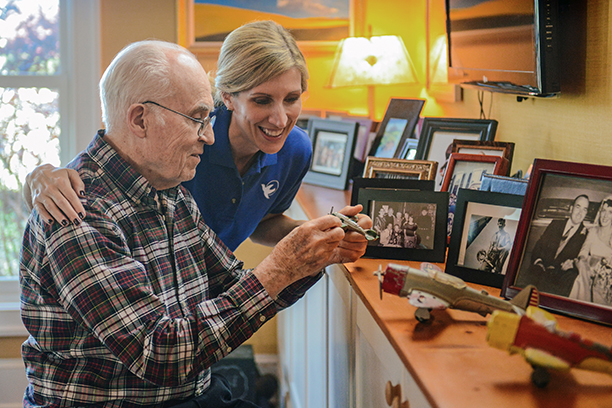 Choose Visiting Angels' In-Home Care in Waldorf, MD, and Nearby Areas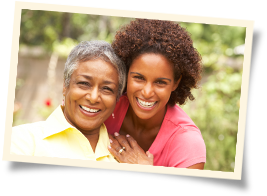 Choosing who to trust with an elderly loved one's care is a big decision that requires careful consideration. It can be overwhelming for family members who also have other work and home commitments to attend to. Visiting Angels of Waldorf makes it easier for families in our community by offering a comprehensive suite of in-home care options and unparalleled behind-the-scenes support from a name that is trusted across the U.S.
Visiting Angels Offers Exceptional Senior Care Services to Aging Adults in Waldorf, MD, and the Surrounding Cities
We believe that providing the best quality care for a senior means doing so on their terms. That's why we let your family decide not only what kind of care is provided but when. We match our services and timing to your loved one's existing schedule so they can continue with their familiar routines uninterrupted.
Caregivers You Can Trust
When you choose Visiting Angels, you can be certain that you are choosing a reputable local agency with all of the necessary licenses and bonds to provide exceptional, one-on-one care. So there is no doubt that your loved one's companion caregiver is trustworthy.
Peace of mind is essential when it comes to in-home care, which is why we strive to always uphold our reputation as our community's trusted choice for senior care services. One of the ways we do that is by ensuring that your loved one's care is always up to our exceptionally high standard by checking in often with both you and your loved one and their companion caregiver.
Learn More About Our Senior Care Agency
Each senior is different, so in order to provide them with in-home care that will truly enrich their lives, Visiting Angels of Waldorf customizes services to meet their unique needs. We start by meeting with your family at home to talk about your loved one's situation, temperament, preferences, and values. Then we hand-pick your companion caregiver from our team in Southern Maryland whose skills, schedule, and personality suit them best. More information is just a phone call away, so why wait?
Call us today to arrange for a free, in-home consultation to learn more about how in-home care services can help!


Serving the Tri-County Area of Charles, St. Mary's and Calvert Counties Maryland
Visiting Angels
SOUTHERN MARYLAND
50 Post Office Rd #201
Waldorf, MD 20602
Phone: 301-396-8400
Fax: 301-396-8500