When Should I Find Dementia Care Services in Cottleville?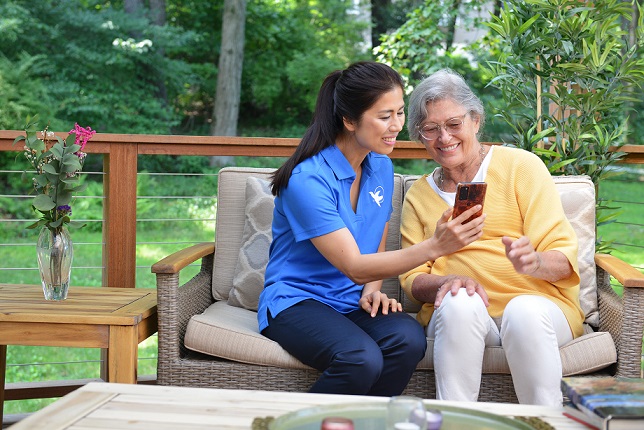 For those living with dementia, remaining at home should be a top priority. That's because life at home provides unmatched levels of familiarity and comfort, which can be incredibly beneficial for someone with a declining memory. With dementia care services throughout Cottleville, Visiting Angels® Greater St. Charles can offer the one-on-one assistance many seniors need to extend their home lives and avoid the move to a care facility.
As a relative of someone with dementia, the decision about when to get started with our home care will likely fall on your shoulders. To help you with this difficult process, let's go over some of the symptoms that indicate your loved one's dementia is advancing.
Signs That it is Time for Dementia Care
Here are some questions to ask yourself as you make the decision about whether or not to seek outside help:
Do they have difficulty with daily self-care and household chores?
Does their personality seem different? Are they more aggressive and anxious?
Do they ever experience delusions or hallucinations?
Do they ever forget who you are and attempt to wander away?
Have their physical abilities significantly declined? Are you worried about household accidents?
Do they ever refuse medication or other forms of medical care?
Do they seem sad, lonely, or depressed?
About Our Dementia Care Services in Cottleville
If your loved one is suffering from any of the signs of advanced dementia that we've outlined above, now is the time to take action. By getting them the help they need at the right time, you can reduce the chances of a dangerous accident while increasing their odds of remaining at home and avoiding the move to a care facility. Our caregivers can help with all sorts of daily tasks, including meal prep, memory support, mobility aid, bathing and toileting assistance, and much more.
To determine the best way to help your loved one, we will invite you for a free care consultation before getting started. This meeting is our chance to develop a customized care plan and address any issues on your mind. We are thrilled to extend this offer to families throughout:
Cottleville
Greater St. Charles
Weldon Spring
Orchard Farm
St. Peters
St. Charles
and the surrounding areas
To begin with our dementia care for your loved one in Cottleville, call Visiting Angels Greater St. Charles and arrange your free care consultation today.