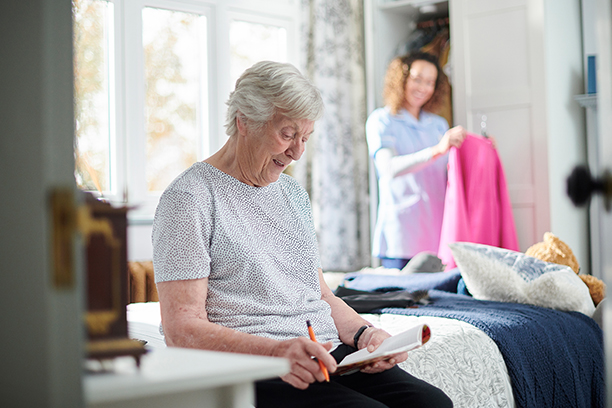 Home Care in Weldon Spring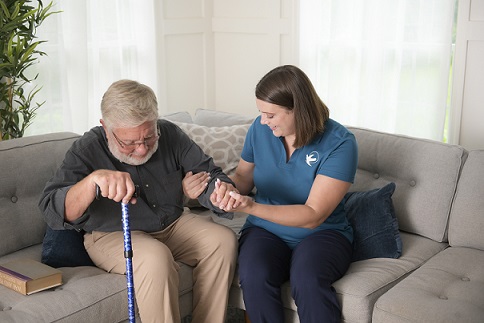 As a leading provider of home care in Greater St. Charles, we know how important aging at home can be for seniors in Weldon Spring.
While most older adults would rather age in place, this can be difficult or even dangerous—particularly when someone starts to lose strength and mobility, or when they are living with a chronic physical or cognitive health condition.
If you have a loved one in Weldon Spring in this situation, our team can provide the support they need in the comfort of their own home. This way, your loved one can keep living in the space that feels most familiar and comfortable to them.
Our Home Care Services in Weldon Spring
At Visiting Angels® Greater St. Charles, we take a personalized approach to home care. Rather than providing your loved one with a cookie-cutter program, we'll work with you to develop a one-of-a-kind care plan.
We start by focusing on your loved one's care needs and identifying the services they require to live safely and comfortably at home. Our wide range of care programs makes it easy to find the right services for your loved one, and we can combine and customize these services as needed to suit your loved one's needs.
Our approach to scheduling takes a similarly personalized approach. You'll identify how often your loved one requires care visits, whether this means part-time, full-time, or 24-7 care. We'll then schedule care visits around your loved one's preferred routines, so that they can maintain these routines and other favorite activities.
Over time, as your loved one's needs change, we can adjust your loved one's care plan accordingly. We can also work with you and your family to give respite and relief to family caregivers, who may be at risk for caregiver burnout.
Contact Us Today to Book a Consultation
At Visiting Angels of Greater St. Charles, we make it easy to get started with home care. To learn more, simply contact our office and request consultation for your loved one in Weldon Spring.
We offer our home care consultations at no cost to clients, and with no obligation to continue with care services. Instead, we simply take the time to understand your loved one's situation, answer any questions you may have about our care, and provide you with a basic framework for your loved one's care plan.
Visiting Angels Greater St. Charles offers care consultations in:
Weldon Spring
And surrounding areas of St. Charles County
Contact Visiting Angels Greater St. Charles today to book a free home care consultation for a loved one in Weldon Spring!
Serving St. Peters, St. Charles, Orchard Farm, Cottleville, Weldon Spring, and the communities of Greater St. Charles
Visiting Angels
ST. CHARLES, MO
3555 Veterans Memorial Pkwy
St. Charles, MO 63303
Phone: 636-244-3777
Fax: 636-244-3780